20th of June: Refugee day! We are invited in a panel discussion with UNHCR and our friends from Women for Refugee Women at the French Institute in London to talk about Women Refugees in the UK.
On that very special day, our partners, The Institut Francais du Royaume Uni, have a great gift for us: 30 cinema tickets! + invitation to our talk. Scroll down for more info! All sales will go towards childcare for our women actresses with refugee status.
Borderline: 13 countries, 1 family. A unique theatre ensemble shortlisted for the community integration awards and produced by Psychedelight theatre company.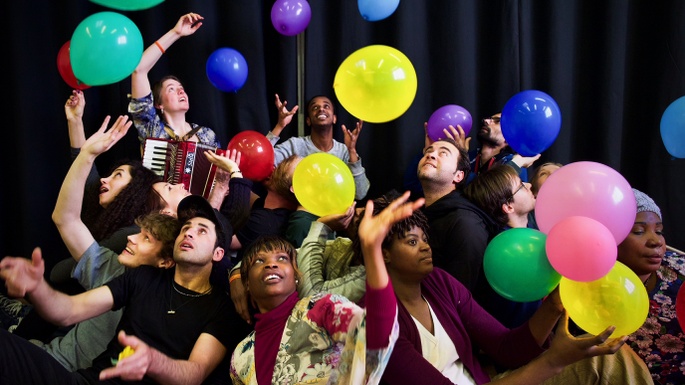 For our new creation "Welcome to the Uk" we worked with more people (we are now 15!) including some wonderful women from Women for women refugee drama group.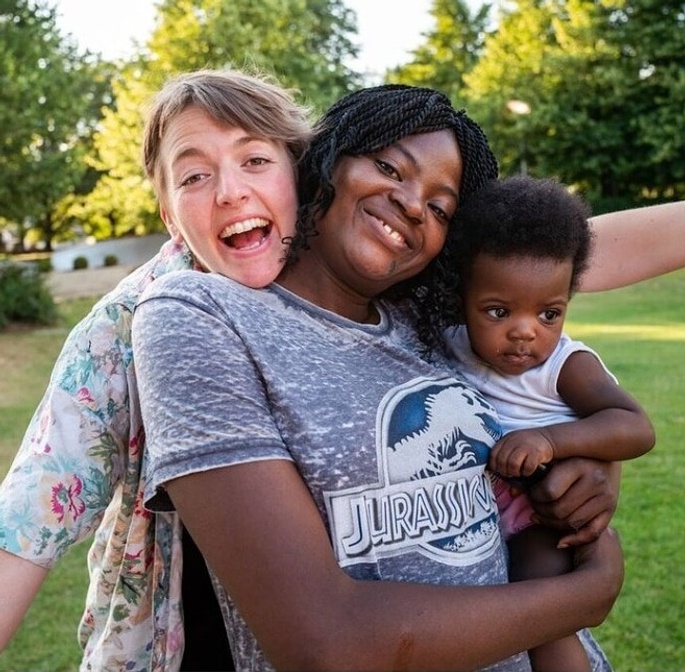 This show is about the situation of refugees in the UK, it's their stories, their talent and their sense of humour! But it's also an ode to the UK we love: a satirical play with an Iranian, Italian, Iraqi, Syrian, Sudanese, Zimbabwe, Gambian, Afghani and French touch!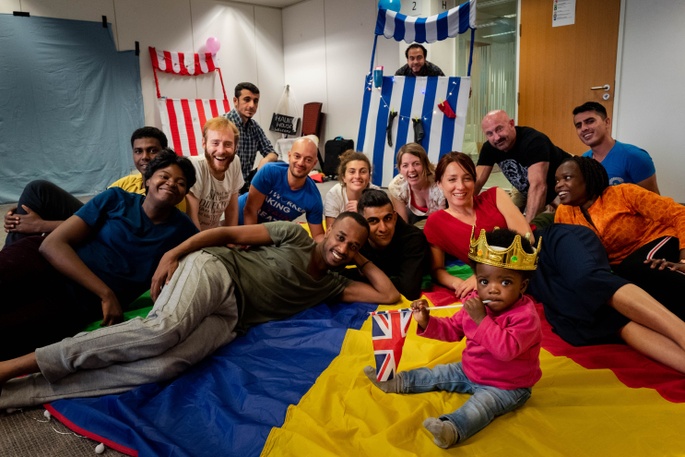 After a run at The Bunker Theatre we are now thrilled to go on tour
But, the truth is that this project is very ambitious for the size of our company considering that we have a big budget for childcare during rehearsals and performances.
So even if we are very grateful to have had a grant from Arts Council, they don't cover childcare, so we still need some support!
THANKFULLY, The Institut Francais du Royaume Uni gave us this very generous gift: 30 tickets for:
Double bill: talk + screening of Midnight Traveler: £17, conc. £15 -
20 June 6.45pm Institut Francais 17 Queensbery Pl, Kensington, London SW7 2DT Event in English.
all info www.institut-francais.org.uk/events-calendar/whats-on/talks/women-refugees
You can get a ticket in our perks. Just leave your name and we will purchase the ticket for you. You will be able to collect it at the door.
THANK YOU!
Pics: @Jose Farinha