*** !!! WE REACHED OUR TARGET !!!***




The last 24 hours was a real knuckle-biter but together we made something really wonderful happen! 256 supporters, 10 countries, €41,054 reached in total. Thank you to EVERYONE who's shared, pledged, hugged, hollered, and sent messages of support over the last 40 days; it's been incredible. We're now SO READY to get this thing going - the builders begin next week and we'll be sending out updates as we go along.
If you missed the deadline but still would like to donate you can do so via our website at: www.ulexproject.org/donate
Please stay in touch by following us on Facebook and Twitter for regular updates:
Once again, MASSIVE THANKS & LOVE to everyone
for making this happen.

- - - - - - - - - - - - - - - - - - - - - - - - - - - - - - - - - - - - - - - - - - - - - - - - - - - - - - - - - - -
*** !!! 14 HOURS TO GO !!!***
The clock is ticking and we're on to the very last leg, with €39,504 raised of our €40,000 target. 235 people across 10 countries have contributed over the last 39 days; will you be the one who pushes us across the finishing line?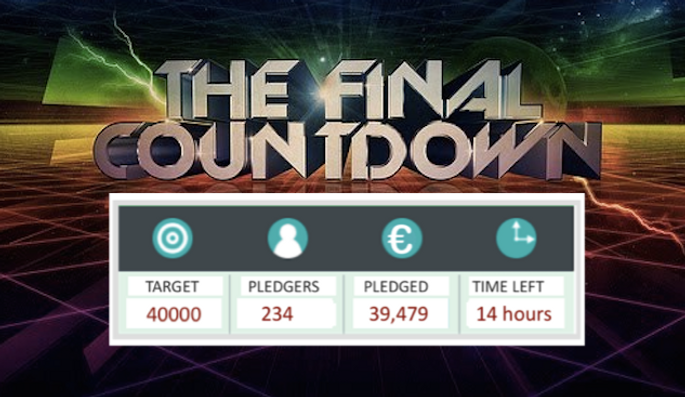 - - - - - - - - - - - - - - - - - - - - - - - - - - - - - - - - - - - - - - - - - - - - - - - - - - - - - - - - - - -

*** CROWDFUNDING UPDATE : 9 APRIL ***
We have reached over 50% of our target! Thank you!

******
Ulex Project Crowdfunder:
Help launch a residential training centre in Europe pushing for crucial change.
What difference would it make if there was a training centre for community organisers and activists from across Europe - people working on some of the most pressing issues of these times - to develop new skills and build stronger networks? It would be a place to gather, share strategies and grow more resilient in their work - a place to explore new and creative ways to push for the crucial change we need to see. At the Ulex Project we've got a place and a plan to make that happen.

The Ulex training centre will be a meeting point to strengthen connections across European social movements. It will be a platform to bring about the change we so urgently need to see. Since 2008 we've been delivering high quality trainings to hundreds of people working on the front-lines of positive change. We look for systemic responses that strengthen connections for personal and collective empowerment.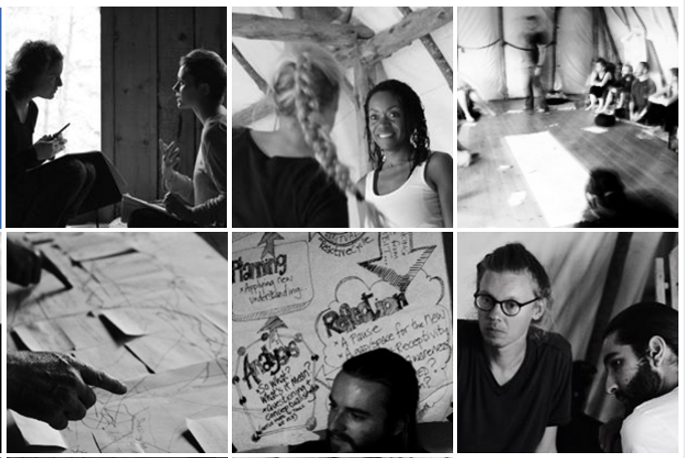 Our unique training programme enables people and groups to: optimise collaboration; make their activism sustainable and resilient; create organisations that embody their values; build effective strategic approaches; learn to deal with front-line trauma and develop holistic approaches to security for those facing repression and violence. Our work innovatively honours the inseparability of inner and outer transformation.

Through our trainings problems are addressed in interconnected ways. Networks strengthen, skills get sharpened, new strategies emerge to build impact and resilience. They shake up assumptions and provoke fresh perspectives, enabling us to think bigger and act bolder in our goals and aspirations.
Why is this important now?

Europe is facing some deep social and ecological challenges. In many places there's a fragmenting political climate and the far right is gaining ground. At the same time there's an inspiring renewal of participation in progressive social movements, with growing numbers of people stepping up to contest our future. For these movements to be resilient and have real impact, capacity building and training are essential.
For close to a decade our trainings have brought together passionate, dedicated people from all across Europe - from human rights defenders fighting on behalf of LGBTQI communities, to immigration lawyers working on behalf of some of the most vulnerable people in the world, to arctic ecologists taking on the fossil fuel industry, to community organisers pushing for fuller transparency between government, banks and big business. A new centre will support the vital work of the people fighting the fiercest battles of these times. Ulex trainings empower them to create a more just, sustainable world.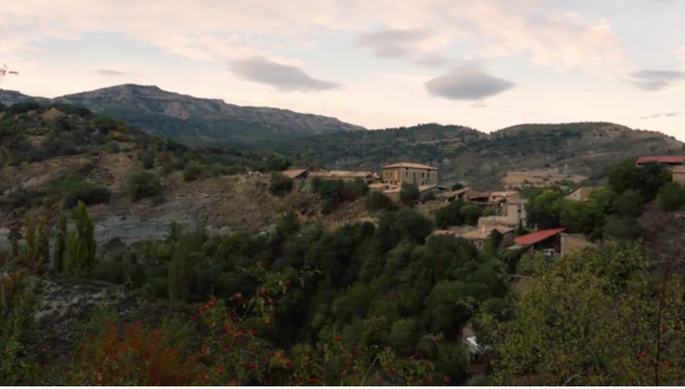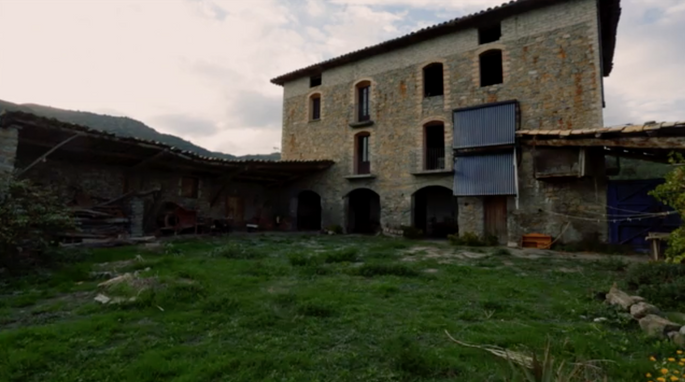 Why we have to hit €40K and what we will do with your contribution.
We've been gifted an old farmhouse by a member of our collective which will enable us to run a full training programme enabling hundreds of people to benefit from our courses each year. The building has loads of potential and is in a fantastic location, but needs a significant amount of work before we open the doors. The cost of the renovation is €40,000. We need your support to make it happen and get our new programme running by September! Just select an amount on the right of this page, and follow the steps from there.
What your contribution will go towards:

a large communal workshop space with break-out areas for discussion and study

sleeping accommodation for up to 26 people

compost toilet facilities and shower/bathroom units

food storage and refrigeration/utility space

a full electrics overhaul (it's a pretty old house!)

a kitchen re-fit to cater for large groups

an all-weather shared team living space and communal lounge area

a new ceiling to waterproof the building from weather damage

a fire-safety prevention plan.


For larger image: click here
About the project team
As a team we bring decades of experience working in social change settings, as activist educators and community organisers, campaigners, creatives, storytellers and strategists.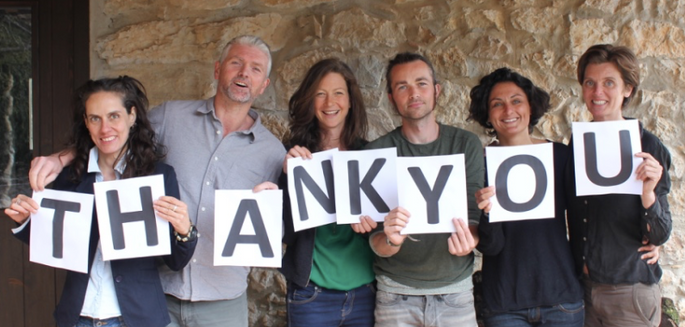 We have forged relationships with an international network of experienced facilitators, trainers and course designers, and we also work in collaboration with a range of partner organisations creating bespoke trainings to meet specific needs.
Established as a not for profit training collective since 2008, we've provided thousands of hours of trainings to hundreds of people, and are dedicated to supporting organisations and networks to develop the skills and relationships to make their work really effective. We are committed to working to a solidarity economy which ensures that anyone can attend our trainings regardless of their financial circumstance.
What difference do our trainings make?

"The training provided me with a practical holistic approach and tools that can be used to support a healthy, resilient culture. It helps participants develop the inner resources and strategies to meet the struggles of these times." - Anna Goldstein, US Deputy Director, 350.org
"One of the best trainings I have experienced, both as activist and educator." - Laurence Cox, Director, MA in Community Education, Equality & Social Activism, National University of Ireland
"Activists took their learning from the training into diverse campaigns from anti-fracking camps to anti-fascist street work, and used it to support effective, impactful collaboration with an ability to remain resourced and engaged in challenging situations. It helped me understand my own habits with the process of burn out, and to develop different possible responses I can choose in the future." - Voytek Ziolkowska, Project Coordinator, European Action For Youth
"For civil society organisations and social movements to succeed, we need training structures in place to foster leadership, skills, powerful strategies and impact. I would not hesitate to recommend these trainings as crucial for these times." - Bart L, Environmental & Technical Consultant, Greenpeace International

"These workshops have made a significant and vital contribution to the health of grassroots organising in the UK. Over the seven years the workshops have run, I've observed a steady shift amongst organisers to taking more care of ourselves as an essential part of taking care of the world around us." - Hannah Lewis, Trainer, Seeds For Change, UK

"The Training for Trainers sustainable activism programme was a turning point in my life. It helped me to organise trainings with networks and groups across Romania, helping us to more skilfully address problems, and work together more efficiently and creatively." - Bogdan B, Community Organiser, Trai Cu Rost, Romania
For more testimonials please visit our website.
Thank you for your support!
Please add your voice to our campaign by letting people know how they can help. You can do this by: