TMO - A Registered Musical Charity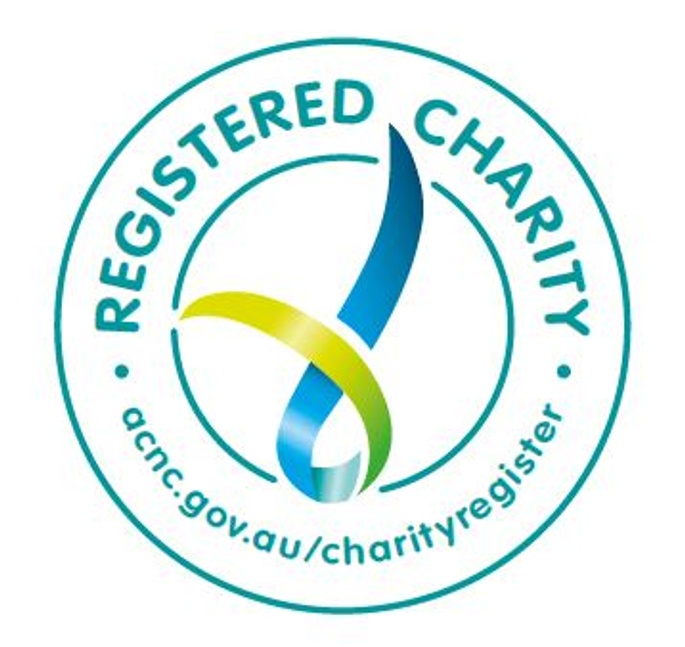 Making A Big Difference
Now in our ninth year of performance under the direction of brilliant founding Artistic Director & Chief Conductor Sarah-Grace Williams, TMO have built a cherished reputation as one of Sydney's most vibrant, accessible and most welcoming, privately run orchestras. We are proud to be a not-for-profit organization and a registered charity and one of the country's leading non state-funded, full-sized orchestras.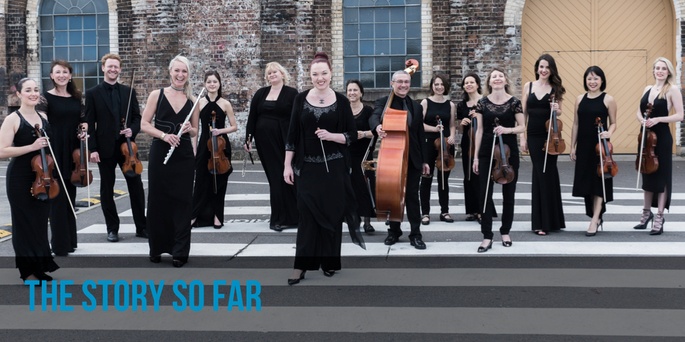 TMO comprises Sydney's most dynamic musicians, including many of our city's young up and coming superstars in a versatile ensemble proven to consistently deliver welcoming, first-class concert experiences of all types. We are proud of our expanding reputation of unwavering support to Australian musicians, soloists and composers as we strive to give our home grown talent more opportunities to share many outstanding musical outcomes from a professional platform while adding to Sydney's cultural scene. TMO are bringing exceptional music to the community.
2017 - A Year of Firsts
This year TMO are proud to be showcasing multiple world premiere Australian works as unearthed during our Inaugural Composer Development Program from 2016. Supporting these new works will be performances from six different Australian soloists who will share the stage during our much acclaimed Met Series. It is our goal to continue creating high-standard opportunities for Australian musicians to share their work and develop their musical careers.
Shaping Young Careers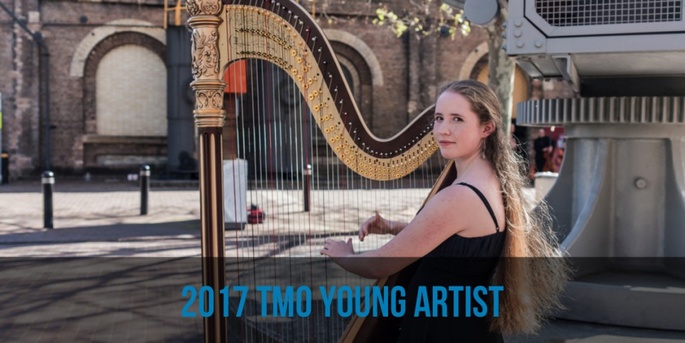 For the first time in 2017, TMO are proud to launch our Young Artist Program. This new program will give talented young musicians the opportunity to sit beside experienced musicians in a professional and encouraging environment. Our Young Artists will work closely with Artistic Director Sarah-Grace Williams and key principal players throughout the year. They will also be performing in a number of professional concert events with The Metropolitan Orchestra. In 2017 our young artist will be Kate Moloney, Harp.
TMO continue to offer significant opportunity to young orchestral musicians to perform in a range of events from Met Series concerts, Kids Cushion Concerts and high-profile commercial events. Many of these young performers have gone on to either join the large state orchestras, or find wonderful opportunities internationally utilizing the valued experience and launch pad that TMO provides. In 2017, we are so very honored to share the news that our brilliant and very talented principal trumpet, Jenna Smith has gained an SSO Fellowship as her very bright future skyrockets.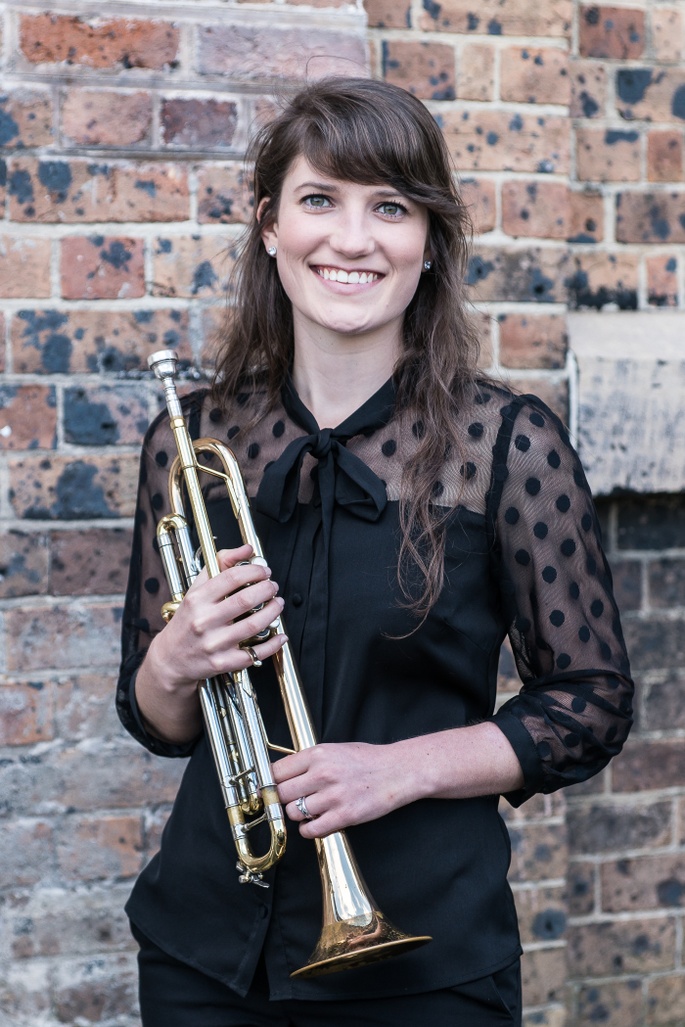 Jenna follows several previous young musicians from TMO who's careers continue to blossom locally and internationally. We are inspired by playing a key role in furthering the development of our vast array of young Australian musical talent, while giving them greater opportunity to build sensational musical careers right here in Australia.

Donation Matching in 2017
Our 2017 fundraising campaign is being supported by the PLUS1 Program offered by Creative Partnerships Australia. This means that every dollar you donate to help TMO will be matched dollar-for-dollar by PLUS1 - up to a total of $20,000!
This year we need to raise $20,000 to receive the PLUS1 matched funding before May 19, 2017.
However, we don't want to end there as we have great aspirations for the future of TMO. Our goal for 2017 is to beat last year's total of $21,140 with a grand target of $30,000 to be reached by June 30. Every dollar received will go a long way to helping TMO continue our journey in not only expanding the reach and awareness of classical music in Sydney, but helping us to continue developing greater opportunities for both musicians and audience members.

Wide Range of Musical Performance

Whether it be presenting our much loved Met Concert series, delivering fun concerts for families or providing professional development opportunities for performers and composers, TMO are continuing to push boundaries to share great music with more people.
TMO initiatives include:
The Composer Development Program which will see 4 World Premiere performances in TMO's 2017 season
Performing to newly arrived refugees as part of our new outreach program in partnership with the St Vincent De Paul Society and their innovative SPARK program
Commencing TMO's Young Artist program giving talented new artists exposure, guidance and performance opportunity to develop their musical career
Giving real opportunities to families to see highly accessible first-class orchestral performances in our much loved Family Cushion Concert Series
Working with local council to provide FREE outdoor orchestral performances to suburban communities
Creating an innovative music and food matched program working with a prominent Winery which not only enables the delivery of fine music, but showcases extraordinary Australian culinary cuisine
Continuing to explore new and innovative ways to reach out to a range of communities including the under-privileged and regional areas to provide greater access to high-quality musical performance and tuition
TMO is changing lives on so many levels.
Since 2009, we have time and again proven our ability to make consistently high quality orchestral music easier to enjoy around Sydney and beyond. Our mission to inspire a love and enjoyment of classical music in more people continues, backed by a passionate and dedicated team with a steadfast, long-term plan.
Why TMO Needs Your Financial Support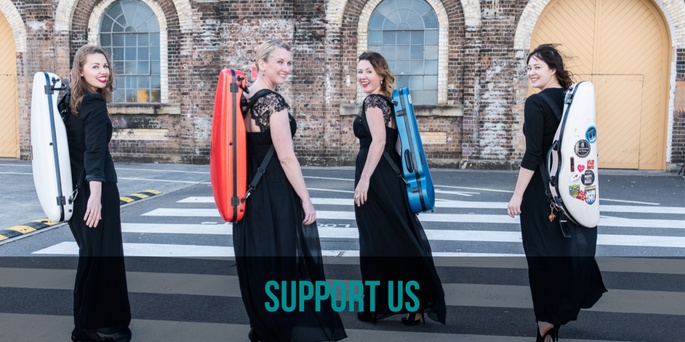 Your tax deductible financial support will help us not only refine our skills to continue to increase revenue from multiple sources in order to increase our own sustainability, but also bolster our over-stretched team with much needed resources and infrastructure. This will allow us to expand on our mission of making superb high-quality music more available to many people, and in doing so raise the cultural perception of our great city.
By establishing a more sustainable infrastructure, we will be able to initiate more unique and highly valuable programs such as our Composer Development Program and Young Artist Program, as well as implement new ways to reach other communities who may not have previously considered classical music a viable entertainment option such as the work we are doing in partnership with The St Vincent De Paul Society to reach out to newly arrived refugees.
Creating Greater Opportunity
Along with this, we intend to create greater educational opportunities for developing musicians including greater exposure for those Australian musicians on the cusp of their musical career to keep them in music as a viable lifetime pursuit. Given the necessary resources, we also hope to initiate musical education opportunities in conjunction with selected schools (local and regional) to inspire a passion and desire for music making.
Your donation this year will make a massive difference to our future and with the generous 1-for-1 support from the Plus1 program, will start incredible things for The Metropolitan Orchestra and the growth of fine Classical Music in our world-class city.
Please support us in this fundraiser. Any amount you provide will go a long way to helping us make a big musical difference. We also hope that you become a long-term lover of the fine music, energy, passion and desire shared by all of us who are lucky enough to be involved in The Metropolitan Orchestra.
TMO Is Not-For-Profit
TMO is a privately run, not-for-profit organisation and also a registered charity. We are focused on being sustainable over the longer term while delivering on our mission. However, like all registered charities, we seek the generosity of supporters and sponsors to help us grow and continue to deliver music and musical opportunity to both talented musicians and audiences alike.
Your Kind Donation Will Be Matched
Any tax deductible contribution, small or large is not only gratefully appreciated but very much needed to help us bring you a variety of the best musical experiences possible. Plus, each dollar you give us will be doubled by Creative Partnerships Australia up to a total of $20,000. However, we need to reach our $20,000 target before 19 May 2017 to receive our Plus1 bonus.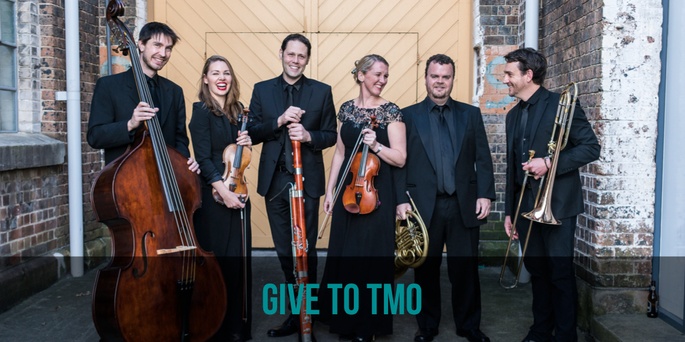 All Donations Are Tax Deductible
Donations of $2.00 or greater are tax deductible. Everything you donate will make an incredible difference to our future as we continue to enhance our infrastructure and sustainability so that we can continue to expand our services for musicians and audience members throughout Sydney and beyond.
Join TMO and not only feel the music, but absorb the passion in Australia's most welcoming orchestra.
For more information visit our website at www.metorchestra.com.au, email us at [email protected] or call on (02)8004-3472.