The House of Welcome - How far we've come!

The House of Welcome has been providing services and a welcoming community to people seeking asylum in Sydney since 2001.
Each year, we provide access to a safe welcoming community to over 1200 people by providing case work, housing, household & financial support, English lessons, community activities and employment assistance.
Our community of 9 dedicated staff and more than 100 volunteers have helped us reach over 16,000 people seeking asylum.
But... current policies are forcing more people into poverty.

Current Government policies are forcing families who are seeking asylum into poverty and homelessness.
Minister Dutton announced on Sunday (21 May) that on 1 October, he will remove Government financial support provided to people who arrived by boat and who have not yet lodged an application for asylum.
This policy is unfair because it creates an impossible target for most affected. Thousands are on legal waiting lists, unable to access legal assistance and an interpreter in order to be able to fulfill the application. Without access to this support, the application process denies their basic human rights.
This policiy affects women, including pregnant women, children and babies.
There are approximately 7500 people seeking asylum in Australia who will be directly impacted by this policy change.
Dutton's policy will force families into destitution and will directly impact the mental health and wellbeing of those we help.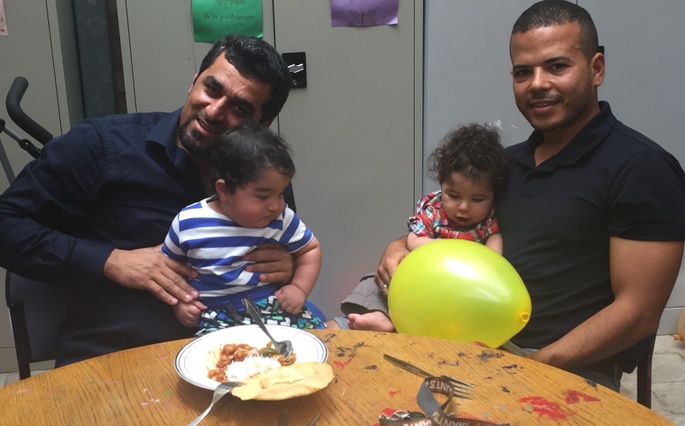 The pressure is on now more than ever to increase our service provision. Can you help?

To meet the increasing needs of people seeking aslyum, the House of Welcome has to expand rapidly.

We project we will need to increase our service provision by as much as 30% this year.
But to do this, we need more space!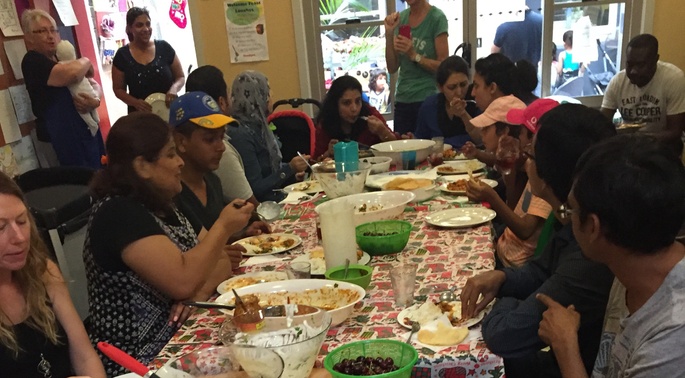 We have worked with our community to create the opportunity to move into this disused premises in Granville. But, there's a lot we need to do to get it ready for business.

Our vision is to create a welcoming environment ripe for expansion with safe communal rooms, private case work meeting rooms, classooms and large areas for advocacy training and community celebration.
Please join us
Our team of wonderful volunteers and staff will roll up their sleeves to fix what they can, but we are seeking your support to help us pay for one-off technical costs to get the building ready for business.
We are seeking your support to cover:
- Telecommunications cabling installation & computer infrastructure
- Security installation
- Basic plumbing services
- Office furniture
When you donate, please leave your email and address so we can invite you to our community opening on 26th August.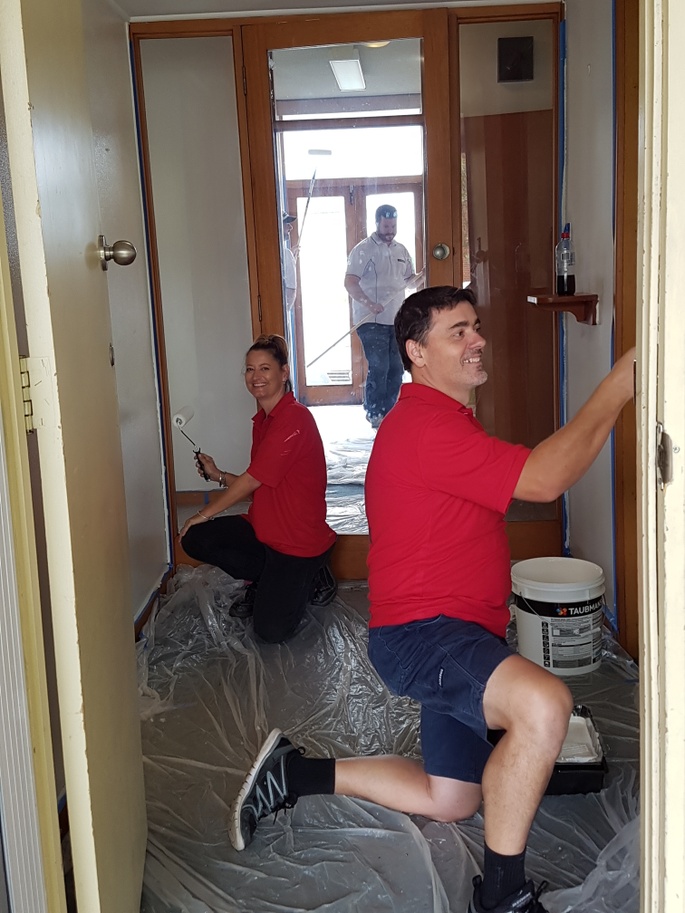 As a big thanks, all donors will receive an invitation to join the Welcoming Community at our Official Opening.

Check out the great rewards for donors created by our clients who are doing what they can to see this new House of Welcome get off the ground.
Thanks for caring, we hope to welcome you to our new home soon!
The House of Welcome is a project of St Francis Social Services.