WE HAVE A SERIOUS PROBLEM WITH PLASTIC
Plastic is set to equal the fish in our oceans by 2050!
CLEAR is doing something about this, but we need your help.
WHAT IS CLEAR?
CLEAR is a grassroots initiative that started in Batukaras, a small fishing village in West Java, Indonesia. For the past 5 years we have been working together with local people and volunteers to tackle the rubbish that is polluting their land, rivers and beaches.
CLEAR aim is to develop waste management solutions that are low cost, high-impact and easily replicable, so that other communities can copy and follow suit.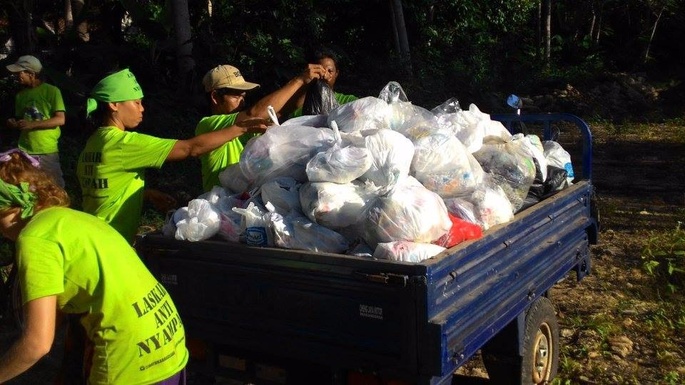 WHY INDONESIA?
Indonesia is the 2nd largest pollutor of plastic to oceans in the world.**
Over 80% of Indonesia's waste is mismanaged, much of it going into rivers and seas***
Finding sustainable solutions for waste management infrastructure in Indonesia is critical to protect our oceans globally.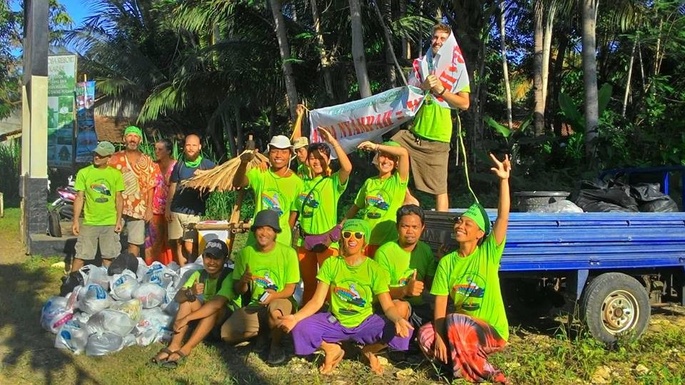 WHAT ARE WE DOING?
CLEAR has a vision of empowering the local community to #tackletheplastic themselves – and it's working.
Our actions are already being copied by other communities, and even by a local government scheme.
This is not a top-down model. This is about allowing local people to be in control, having a positive knock-on effect on the whole planet.
The project has already made a lot of progress. During the 5 years that CLEAR has been running, we have:
Organised beach clean-up events involving over 2000 volunteers

Built a community education centre Bale Tau, with weekly workshops for recycling, ecology and sustainable living

Developed a permaculture garden

Promoted recycled product development, empowering local people with an extra income.

Developed a recycling bin called the 'Reggae Tong' which uses sustainable local materials and can be built by local people.

Instigated an International Academic Partnership for community waste management solutions.****

Worked together with other local environmental groups, including women's groups and local schools
Last year CLEAR became a registered UK charity and up until now, everything has been funded by volunteers. We are asking YOU to HELP us raise £11000 so CLEAR can continue the amazing work!
Your money will keep current projects going and allow new projects to lift off!! See the impacts for what you can support!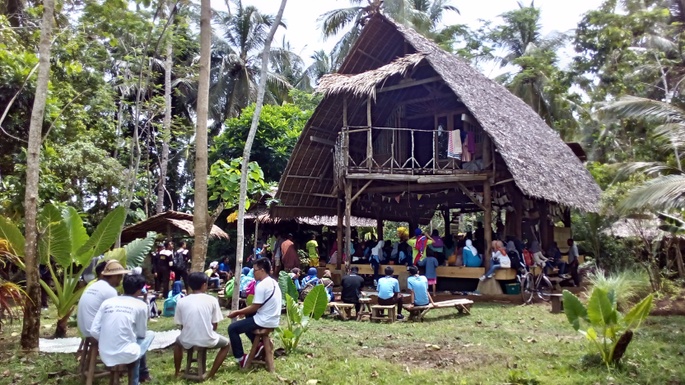 THE FUTURE?
So far we have had over 4000 volunteers contributing to our events and activities and people travelling from as far as 10 hours away to attend our workshops.
Other communities have already been inspired by CLEAR's example to set up learning spaces with similarities to Bale Tau, or started organising their own beach cleans.
With your help we will :
Continue the projects we have started,

Begin new projects, such as small-scale pyrolosis machine which will create useable fuel from waste plastic.

Establish best-practice waste management in Batukaras and beyond.

Continue to spread the word of waste-awareness through online presence, and physical presence at events in Indonensia
Please DONATE NOW to help CLEAR #tackletheplastic
"Never doubt that a small group of thoughtful, committed citizens can change the world; indeed, it's the only thing that ever has." - Margaret Mead
~~~~~
See more at our website: www.clearcommunity.org
Check out the video below where Chani explains more of the CLEAR story...
Note: The donation page includes a default optional donation to 'Chuffed'. You can reset this to the minimum by editing this figure to £ '0'.
Also, Please tick the box for Gift Aid if you are a UK taxpayer so CLEAR can claim a further 25% from the UK Government. Thanks!

Data sources:
*Plastic to equal fish in the oceans by 2050 according to World Economic Forum, Ellen MacArthur Foundation and McKinsey & Company, 'The New Plastics Economy — Rethinking the future of plastics, 2016';
**Indonesia contributes up to 15% of world ocean plastic and 83% of the waste is mismanaged as reported in the Journal 'Science' 13 Feb 2015 – 'Plastic Waste Input from Land Into Oceans'
***Approx 6000 inhabited Islands in the Indonesia Achipelago as stated in http://www.encyclopedia.com/places/asia/indonesian-political-geography/indonesia.
****International Academic Partnership between UK and Indonesian Universities and Industry partners, overseen by the Royal Academy of Engineering, setting up the area's first comprehensive community waste management infrastructure and creating a model for applying across Indonesia