Help support a global collaboration to heighten women's leadership and influence in science to address climate change
In February 2018, I will join 80 women from different backgrounds, ages and ethnicities from all across the world, on a Homeward Bound expedition to the Antarctica. We share a common passion for our planet and believe that more women in leadership positions, with sound understanding of science and strong global networks, will accelerate the pace of change in policy and decision-making towards a more sustainable future.
Homeward Bound is a 12-month women leadership initiative set against the backdrop of Antarctica. Leading to the voyage, we engage in monthly calls, leadership diagnostics, one-on-one coaching and group project work, communicating across various time zones. At the Antarctica, we will study its role in the climate system, the impact of human activities on environmental change, and explore opportunities to collectively and individually influence policy and decisions towards a sustainable future. Our ambition is to grow our network to 1000 female leaders – will you help us?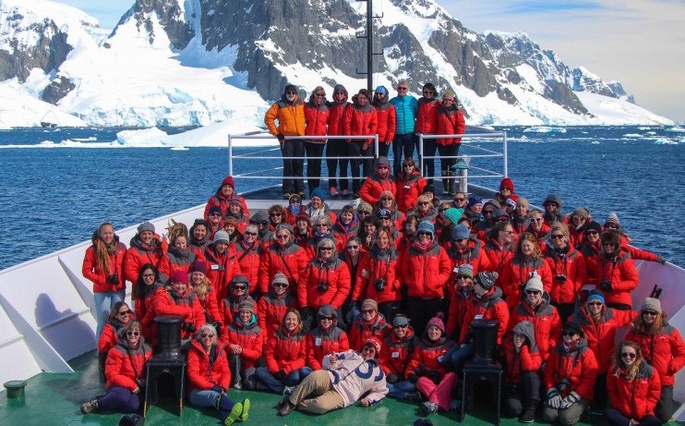 Please help support this global movement and collaboration to elevate women's impact in addressing climate and environment issues. Any contribution, large or small, would be greatly appreciated. You will help me cover the cost of the program which is US$ 27,000 in total (see detailed breakdown here). I am crowd-funding US$ 5,000, with the rest being covered by other fundraising activities and my own savings.
To help convince you to donate, I am going to run my first ever half-marathon on October 1st, 2017, the AUTUMN GEORGETOWN HALF MARATHON. Training is already under way!
Alternatively, please help me reach a wider audience by sharing my story with your social networks and people or organizations in science/climate/gender that may be interested. A significant part of this effort is raising awareness!!
Be a part of our journey!!!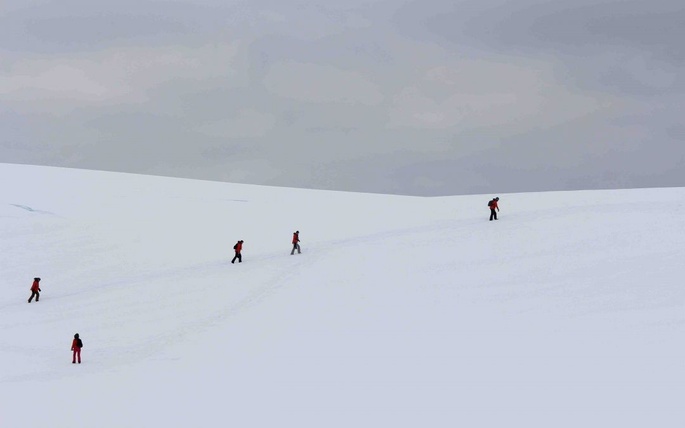 Background
Homeward Bound was founded by Fabian Dattner (leadership activist, social entrepreneur, consulting firm partner) and Jess Melbourne Thomas (Antarctic Marine Ecological Modeler), and supported by world-leading faculty including Christiana Figueres (former Secretary of UNFCCC), Dr Jane Goodall (primatologist and environmental advocate), Dr Amy Edmondson (Novartis Professor of Leadership & Management at HBS), among many others. The inaugural 2016 program culminated in the largest-ever female expedition to Antarctica, with 76 women astronomers, engineers, physicists, science professors, environmentalists, doctors etc. I am extremely honored and excited to be part of the second class.
Why Women?
Women are underrepresented in science, especially in leadership positions. In the US for example, women make up half of the total college-educated workforce, but only 29% of the STEMM workforce. NGCP research finds that women are only 34% of environmental engineers and 11% of physicists, astronomers or computer engineers. Minority women comprise of fewer than 1 in 10 employed in STEMM. I was one of only five Chinese participants selected to join Homeward Bound.
Our aim is to build a strong global network of women environmentalists and scientists that are or will become leaders in their fields, to influence policy and decisions towards a sustainable future.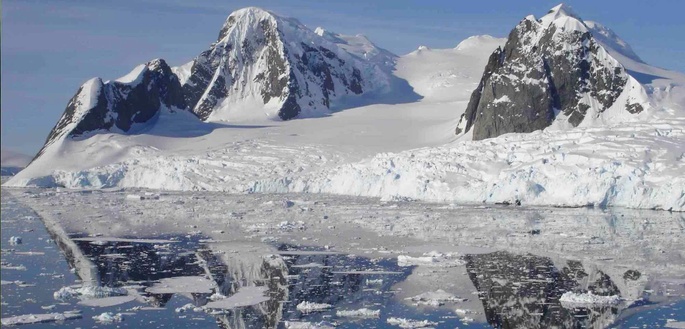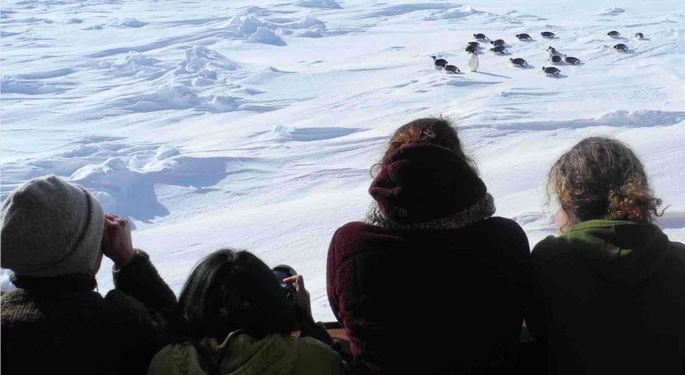 My story
Some of you may know that I'm fairly new to this space too, and honestly I'm not a "woman in STEMM" in the most traditional sense. I studied Economics, worked in Finance (covering the luxury goods sector!), finally making my way to my current role as an analyst for climate-smart investments at the IFC (World Bank Group).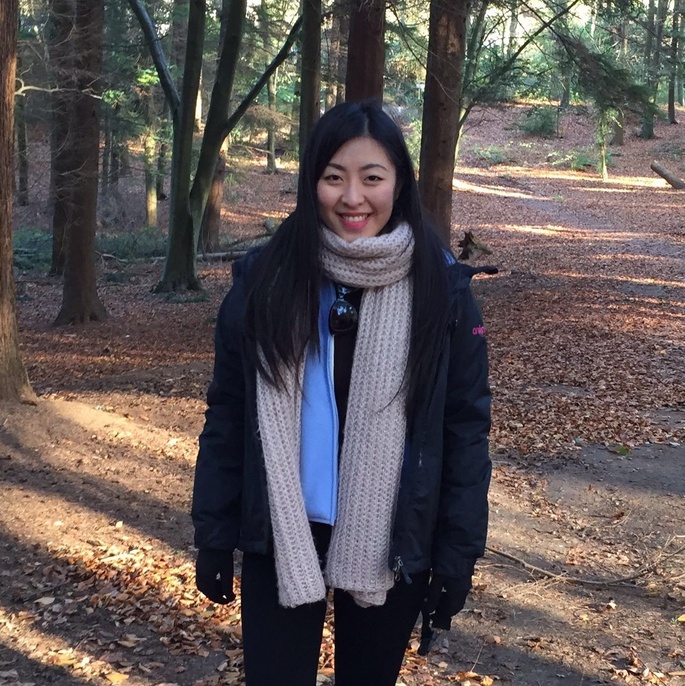 Over the past year I have worked in investments in solar module manufacturing and downstream projects, farmer service platforms across rural China etc etc. It has been an incredible journey, and one that requires many more people to join me. Through my experiences, I understand the difficulty of operating in this sector given the limited appropriate regulatory and financial frameworks that facilitate the adoption of green technologies and business practices.
I am deeply convinced that the path towards a more sustainable future is driven not just with scientific evidence, but also with the collaboration of all key decision-makers – scientists, entrepreneurs, investors, bankers, policy-makers… I believe my business and finance background will bring another voice and perspective to our coalition of 1000 women. Being a part of Homeward Bound, I wish to deepen my scientific knowledge, see for myself what is fact and what is opinion, and learn about the policy debate. In the future, I intend to combine this with my understanding of markets and incentives to influence policy-making and investing in sustainable development.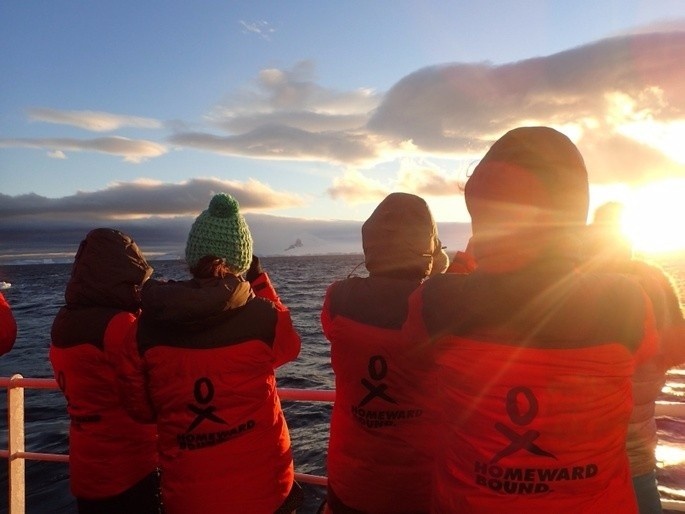 As a feminist, I also hope to inspire more young women environmentalists to join me in the cause. I believe that a more balanced gender representation across all professions, sectors and levels will make the world a better and more peaceful place.
Join me in this global movement – financially, spiritually – or physically!
APPLICATIONS FOR 2019 CLOSE ON MONDAY 25 SEPTEMBER 2017.
NOW IS THE TIME.

Lots of love
Izzie xxx
Photos by Homeward Bound 2016 participants (Songqiao Yao, Fern Hames, Jess Melbourne-Thomas, Mary-Anne Lea).