One small step to Antarctica, one giant leap for female leaders
I am off to the ends of the earth, Antarctica, as part of a collective of 80 inspiring female scientists from around the globe. Our Mission: to smash the glass ceiling for women leaders in science. How are we doing it? By establishing a 1,000-strong global collaboration of women with a background in science to lead, influence and contribute to policy and decision-making as it informs the future of our planet within the next 10 years. Let me introduce you to Homeward Bound, the initiative to develop female leaders in science!
But we cannot do it without your help…
Why women and why now?
Our world is changing rapidly and it is affecting us all. As the shifting patterns of our climate become more difficult to predict, as the diseases we attempt to treat and hopefully cure reveal their ever increasing complexity and as humanities demands on our planets resources and environment increase exponentially, humankind will need the best minds, regardless of gender or background to help tackle these problems.
This is currently not happening.
Each year in Australia alone, more than half of all science undergraduates and half of all PhD students are female. Women even comprise 60% of junior lecturers in science. However, similar to many fields, as movement up the career ladder progresses, women find themselves making up just 16% of top-level science and technology professors and researchers.
Gender based career progression in science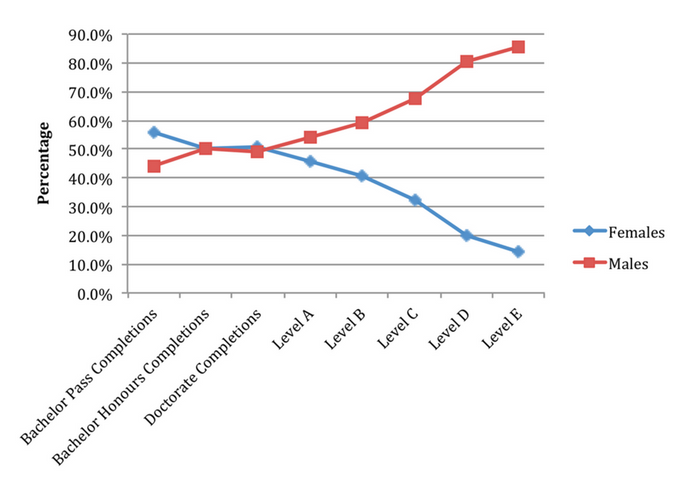 This is a big problem, as diverse teams with an equal gender balance are known to solve problems more effectively and work more efficiently.
What is Homeward Bound and how a trip to Antarctica is making a difference.
Homeward Bound is more than a trip to Antarctica; it's a 12-month leadership program that transcends into a 10-year female leadership initiative. Over the course of the next 12 months (March 2017-2018), myself and the other Homeward Bound 2018 women will engage in monthly meetings that consist of one-on-one coaching to assist with personal leadership diagnostics, group project work, and tools for remote communication. This will be delivered with a focus on developing leadership and strategic capabilities that help build relationships and networks locally, nationally and internationally.
These meetings will set the foundation for our voyage to Antarctica, where we will engage in a 3-week intensive leadership course. On board the ship to Antarctica we will be joined both in person and remotely by a global faculty of exceptional female leaders in science, strategy, business and communication.
Through this groundbreaking leadership initiative, Homeward Bound empowers and equips women in science with the ability to influence policy and strategy so they can guide science based action to address global challenges.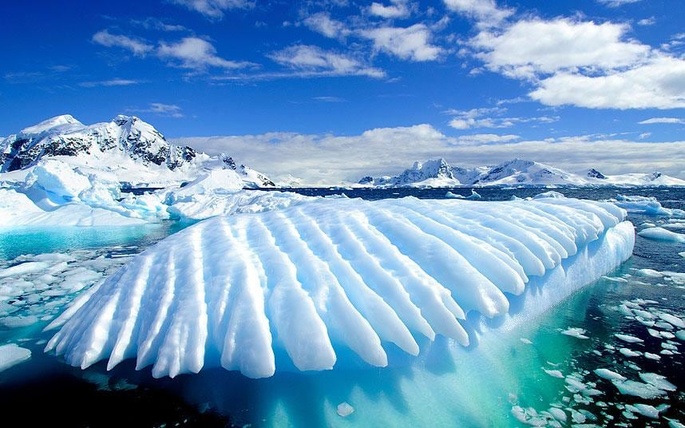 But why Antarctica? Antarctica is the catalyst for Homeward Bound as it is a symbol for one of the most pressing issues facing our planet – Climate Change. As global temperatures continue to rise, Antarctica has become one of the fastest changing regions. Research into how Antarctica and the Southern Ocean respond and influence climate systems is thus critical to providing insights and modeling for global-scale changes. The remote, wild and challenging conditions of life in Antarctica and on-board the ship also provide an ideal backdrop to help develop, test and refine the leadership skills we will be learning.
How you can help!
Sending a ship full of female leaders in science to Antarctica is not cheap so your support will directly aid my involvement in Homeward Bound 2018. The total cost of the program is $40,000 per person, however Dattner Grant Pty Ltd, partners of the program will generously cover $20,000. Although I am seeking funding from the institutions I am aligned with, at this stage the trip is self-funded through personal savings - as I am on a PhD scholarship, this is not a lot!
Estimated cost breakdown of funds raised by me.
Ship to Antarctica for 21 nights: AU $22,000
Operational costs: AU $1000
Hotel in Ushuaia, Argentina, for 6 nights: AU $1000
Return flights to Sydney-Ushuaia: AU $2000
Travel insurance for 30 days: AU $250
Any contribution, big or small to the AU $20,000 I hope to raise is greatly appreciated and will help to support this incredible project and my involvement.
Everyone loves a present!
As a thankyou for your support of my leadership journey and the Homeward Bound initiative, I would love to offer some perks for when you contribute to my crowdfund. Please see the right side panel.

About me.

As a Wollongong local, I grew up between the escarpment and the sea. So it shouldn't come as a surprise that I have always been curious about nature and how the world works – you're looking at the kid who asked for chemistry sets, a telescope or bug catchers for Christmas! #NERD
This curiosity has fuelled me to travel to nearly 50 countries across the globe, as well as study for a double degree in Science and Creative Arts at the University of Wollongong (UOW). During this time my curiosity helped me embrace opportunities to work in a variety of locations, including Canada, the Netherlands and even Central Australia – in 'polar' opposite conditions to Antarctica!
Currently, I am in the third year of my PhD in Biological Sciences at UOW. My project focuses on Alzheimer's disease, where I am working to understand some of the changes that happen in living human brain cells as the disease progresses. As living human brain cells are highly inaccessible to study (and rightly so), I take the skin cells of patients and change them into stem cells, which I can then grow into brain cells! It might sound a little like science fiction, but it gives me living human brain cells from Alzheimer's disease patients in a dish with which I can study.

Photos fom the lab - changing skin cells to brains cells. From left to righ: Alzheimer's disease patient skin cells; stem cell colony; close up of stem cells; neural rosettes; neurosphere; brain cells.
I have always been passionate about equality, education and science. This has led me to be involved with the UOW Science, Technology, Engineering and Math (STEM) Road Show. The UOW STEM Road Show travels to regional and remote high schools across NSW to demonstrate and promote the benefits of a career in STEM, with a focus on Indigenous Australians and young women. I am also the Secretary for the Student Body Committee of the Australasian Neuroscience Society, where I am working to help promote and address the needs of neuroscience students in Australia and New Zealand.
I am incredibly humbled and excited to be a part of Homeward Bound - it is an absolute dream come true. To be given the chance to develop leadership skills from some of the best female leaders and scientists in the world is a once in a lifetime experience. I cannot wait to start paying it forward!