A little bit of context
Hi, my name is Bob Grace and I served for twenty years on Pittwater Council. We were dedicated to preserving the unique character and natural environment of our area.
We had a strong network of community organisations, our residents ranked us highly and our books showed we would be financially viable into the future.

But there's a problem
We've lost our hard-won council and democratic rights
A year ago, the NSW government sacked our council and forcibly merged us with two others to form one body - responsible for an area equal to more than three state electorates. This was devastating. Many of us still remember the battle to set up our own council 23 years ago.

Nearly 90 per cent of Pittwater residents wanted to keep our own, stand-alone council. But this was ignored by the state government.

From now on we will only have three councillors in a group of fifteen. The others represent areas that are very different to ours and will be able to outvote ours on critical issues. The council chambers will be in Dee Why, half an hour's drive away. I do not believe this is in the best interest of our residents.

We can't see all the damage yet
In the short term the damage to Pittwater may not be evident while a competent administrator is in charge. It is what happens when he leaves that is of concern.
Pittwater MP Rob Stokes has promised that elected councillors on the new Northern Beaches Council will have control over the zoning, development and strategic plans for their wards. However, this has not been set in legislation and still leaves critical issues like rates and budgets within the centralised control of the merged body.
Furthermore, significant planning decisions previously made by local councils will be stripped from their hands by the NSW government. In many cases developers will apply directly to so-called independent planning panels.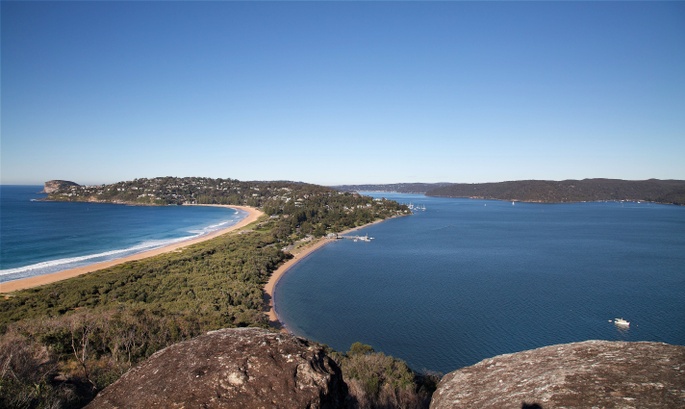 Here's what we're doing about it
We have a precedent
In some areas, councils decided to fight mergers by challenging the state government's decision in the courts - and now they are winning their cases! The courts are agreeing that the forced council merger program was undemocratic, based on an unfair process - just as we have said all along.
For example, the Court of Appeal found in March that Ku-ring-gai Council had been denied procedural fairness. The court ruled that reports the government claimed justified the financial advantages of the merger had been kept secret from both the public and the delegate who assessed the amalgamation.
Woollahra Council in May was granted permission for a full High Court appeal - in which it hopes to overturn the decision by the NSW Supreme Court to uphold its proposed merger.
We will fight for our council
I am a retired barrister and I want to help Pittwater residents have our day in court. We are lucky other councils have already done the hard yards for us by establishing a precedent that their merger was unfair.
We are citizens and it is our right to seek the protection of the law to have our council returned to us. I believe we will win!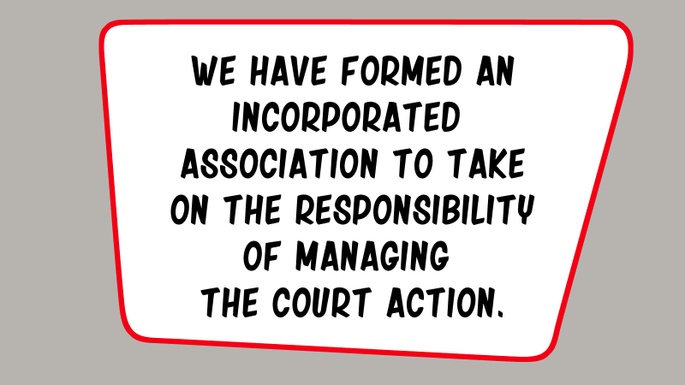 Members of our community have united to form a new association - Protect Pittwater - to pursue court action. We are talking to the legal teams and community representatives who have been successful in their court actions.
You can join us
As is normal in court action, we will kick off with two preliminary steps:
Seeking advice and
Preparing a Statement of Claim
To instruct a legal team to get on with these tasks, we need $10,000.
So now it's over to you.
We are asking for your help to raise the funds we need.

Will you donate to help us win?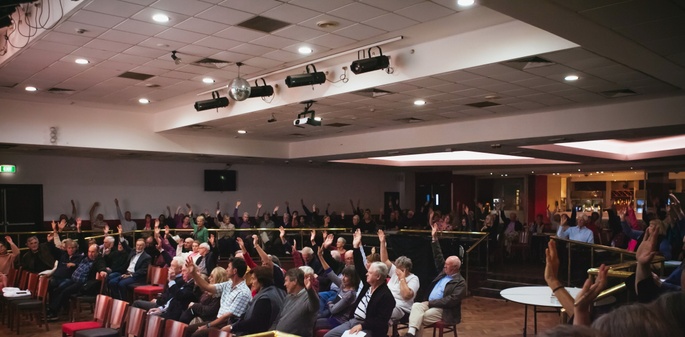 See Bob inspiring residents at the recent forum which voted unanimously to support his actions

Here are some generous gifts for supporting us that you can't live without
MV Reliance is a beautiful wooden ferry, built in 1919 by the legendary boatbuilders Goddards of Palm Beach.
You will spend a relaxing afternoon cruising in Pittwater and soaking up the beauty of the place you are are protecting into the future. The cruise will stop in at The Basin and Currawong and refreshments will be ample.
Thank you to Mark Farrell of Pittwater Ferries for donating this special experience to the cause.