Pickleberry Pie brings smiles to kids
Children and their families get free entertainment, brightening spirits and bringing joy and laughter.
Hospital staff appreciate the break from routine and watching their patients smile.
Performers love the opportunity to make a difference, and to be treated as professionals by getting a small honorarium.
Sharing the healing power of music
Hospitals can be lonely, boring, difficult and stressful places for children and their families. Children in the hospital can't go to cultural events in their communities, so we bring the music right to them. Music reduces anxiety, improves mood and creates a better hospital environment for patients, especially children. Kids and families love it and appreciate the diversion!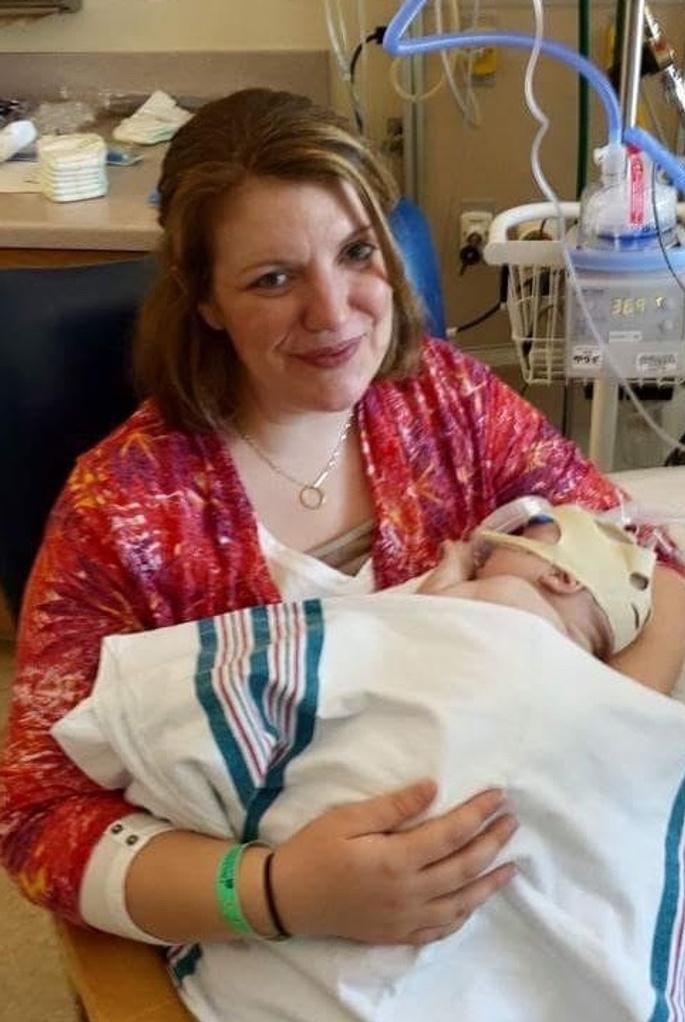 "When you are battling a disease that can shorten your little one's life span it becomes even more important for sweet memories to be made every day to hold onto - some sunshine for those dark moments." - Jennifer Harvey, Mom of J.R.
I'm passionate about music and helping kids!
I'm Jenny, the new Executive Director of Pickleberry Pie. I'm a mom, a performer, an organizer and a fundraiser. I know what it's like to have sick children and I know how meaningful it is to perform at the hospital. Working for Pickleberry Pie lets me combine my passion for music and for helping kids.
As a performer, I've seen the importance of this work. We sang happy birthday to a 16-year-old boy who'd been in the hospital for several months. The nurse told us that was the first smile she'd seen since he came to the hospital. We've seen babies stop crying, kids join in or perform for us, and caregivers pleased to have a performer bringing some humor, joy and distraction. You can help us continue to make kids smile.
We're nationwide
Pickleberry Pie, a 501(c)(3) nonprofit has been providing healing music to children for over 30 years. For more information visit our website at www.pickleberrypie.org. We have locations in the following places and we'd love to expand in the future:
California - San Francisco, Sacramento, Santa Barbara, Los Angeles, San Diego

Oregon - Portland

Illinois - Chicago

Indiana - Indianapolis

Ohio - Cleveland, Columbus, Akron

Virginia - Charlottesville

Washington, DC & suburbs

Maryland - Baltimore

Pennsylvania - Philadelphia
We need your help!
We've set a goal of $20,000, but we'd like to make more. The more we make, the more concerts we can provide. We want to honor the professionalism of our musicians by paying them an honorarium. The money we raise will help us send more musicians into hospitals to sing for kids. Your contributions not only bring joy to kids in hospitals, they also employ hardworking musicians! Please help the kids out with a generous contribution.
And here's some amazing perks for supporting us!
You are welcome to make a donation in "honor of" or in "memory of" anyone special to you. Please email Jenny at [email protected] to let her know who the donation is for.
$25 - Smile Maker
You bring smiles to children in the hospital. Plus, we'll put your name on our website, to say thanks for helping out.
$50 - Day Changer
You help change a bad day into a good one with the healing power of music. Plus, we'll send you a handwritten thank you note and put your name on our website.
$100 - Song Sharer
You bring songs to kids in the hospital. All of the above, plus one of our performers will send you a CD!
$250 - Music Maker - Sponsor a concert
Sponsor a concert at a location we serve - you choose the geographic area.
$500 - Rock Star - Sponsor 2 concerts
$1000 - Producer - Sponsor a month of weekly concerts
$6000 - Angel - Sponsor a year of monthly concerts at your choice of location!