So what is this Homeward Bound anyway??
In short, Homeward Bound is a 12-month women's collaboration and leadership development programme, which culminates in a three-week voyage to Antarctica.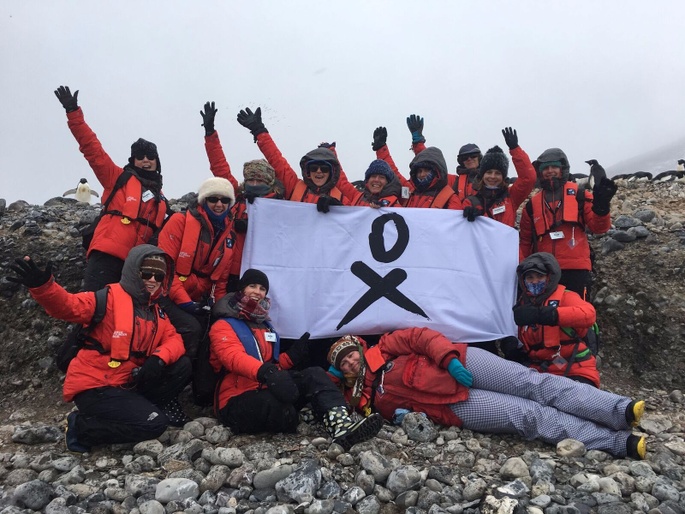 Homeward Bound's vision is:
To equip a 1,000-strong global collaboration of women with a science background to lead, influence and contribute to policy and decision making as it informs the future of our planet within 10 years.
In the lead-up to the voyage, I will be taking part in collaborative projects that aim to develop leadership, personal and organisational skills, as well as taking part in support activities that focus on diagnostics, coaching and upskilling. All this whilst getting to know 80 other motivated women in the field of science.
2016 (the first year of the program) saw the largest-ever female expedition to Antarctica. The second voyage in 2018, the one I will be travelling on taking place from the 18th February – 11th March 2018, aims to be even bigger and better!
Why should we invest in women?
We need the best minds, regardless of gender or background to help tackle the problems of now and the future. Currently we are missing out on the input of a large portion of talent.

Each year in Australia alone, more than half of all science undergraduates and half of all PhD students are female. Women even comprise 60% of junior lecturers in science. However, similar to many fields, as movement up the career ladder progresses, women find themselves making up just 16% of top-level science and technology professors and researchers.
This is a big problem, as diverse teams with an equal gender balance are known to solve problems more effectively and work more efficiently.
By sponsoring my participation in Homeward Bound I aim to change this. Through my involvement, I want to support and inspire young women interested in science, technology, engineering or mathematics. I firmly believe that we need to place a spotlight on influential female researchers from a range of disciplines and industries.
Who am I?
With a love of science and visual arts, I have been able to combine these two passions in my work as a curator for the Museum of Applied Arts and Sciences (or Powerhouse Museum as it has long been known).

As a curator, I develop exhibitions and you can see my work currently in our science gallery Experimentations. In this exhibition, we have showcased some amazing female researchers who have made and are making fantastic contributions in their fields.
With a background in science communication and having worked in community engagement and education prior, I am passionate about motivating young women to pursue careers in science, technology, engineering, mathematics and medicine (STEMM). I believe it is important that there are strong female role models for them and see my work in the museum as a space to showcases these women.
Thank you!

A huge thank you for all your generous donations, if you leave your email I will send you some perfect penguin pictures on my return.
If you are unable to donate but would still like to help, you can! Just click on any of the social media buttons up the top.
If you want to follow along with my journey you can also follow Nina Earl on Facebook to stay up to date.
To learn more about the program and the other wonderful women, or to partcipate next year visit Homeward Bound's Website.