What is the problem?

The social problems in Kovalam, India compound the environmental issues. A lack of infrastructure creates raw sewage outflows and mountains of trash, much of which ends up in the ocean. Fisheries are the main source of local income in Kovalam, however archaic fishing methods and a lack of strategic management lead to incredible overfishing and potential species collapse. To compound all of this, alcoholism, domestic violence and lack of education ensure a continuous cycle where marine ecosystems don't stand a chance...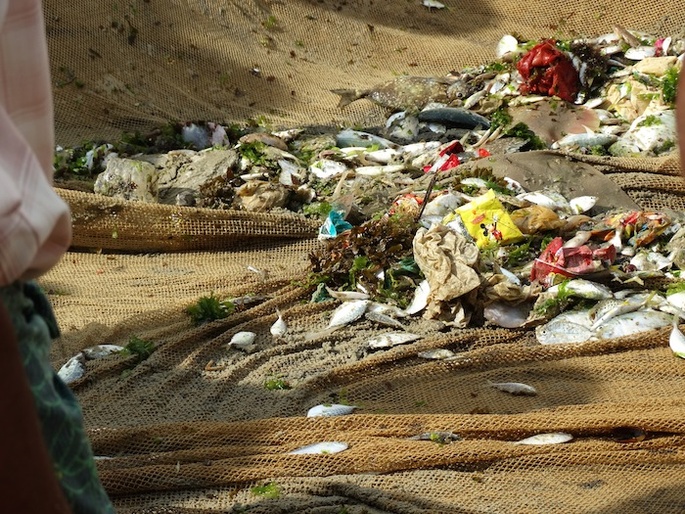 More trash than fish in a local catch
Here's what we're doing about it...
Our partner organisation Sebastian Indian Social Projects (SISP) has already made huge inroads working with the local community to drive long-term social change. Alongside their great social work, our aim is to develop a long-term, strategic (marine-focused) masterplan that drives marine conservation outcomes in four key-areas - waste management, sustainable fisheries, eco-tourism and education.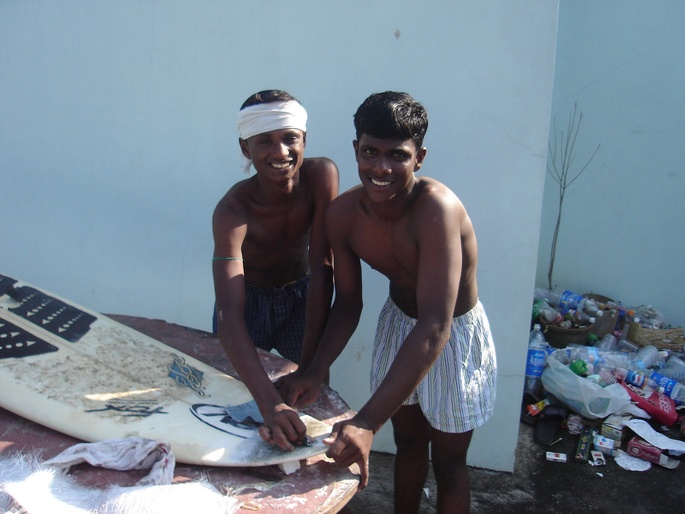 Kovalam local kids enjoying a surf after school (note trash on the right)


Our Global Ambassador Adventures are the first step in creating this change and will bring 6 passionate, experienced and enthusiastic people from around the world with us to Kovalam for two-weeks to begin development and initial implementation of the plan, which will then be rolled-out by two full-time staff members who will continue to drive the project post-adventure. PCFML will drive the conservation side of the projects and maintain a presence well into the future, while SISP will work on the social aspects of these projects (in line with the infrastructure and highly-successful programs that are already in place). Subsequent expert visits and cultural exCHANGE projects are also planned by PCFML to continue enhancing community collaboration and long-term outcomes.


Research and planning during our Ambassador Adventure will be based around:
Waste Management (identifying litter hotspots and sewage outflow, particularly that feed directly into rivers and the ocean, whilst working with local women's recycling co-ops to drive recycling and education programs as well as community workshops and surveys);


Marine Eco-tourism (developing opportunities for local marine eco-friendly operators and all facets of operation including marketing, web design, education programs, etc.);


Fisheries Management (analysing techniques, methods, traditional catch rates, species targeted and geographic range covered, as well as running community surveys targeted at the fishing community to determine what they see as important to the future of their industry);


Education Programs (based on the 3 target areas above and including practical activities such as beach clean-ups, implementing basic recycling programs and bins, creating seawall murals and running community action projects).


We will be interacting and working alongside the local community in all aspects of this project to drive positive change in these areas. Our long-term vision is ultimately to provide measurable ocean conservation outcomes, whilst simultaneously providing economic and employment opportunities as well as greater sanitation for the local community.

This is the first of many Global Programs. The initial planning has been done, the partnership has been formed, the Ambassadors have been selected - now, we just need your generosity to make our vision for healthy oceans a reality!

You can join us
We initially need just $15,000 to get this project up and running. The funds will support the following, with 50% of funds raised going to support our Global Partner SISP with their fantastic social work on the ground. Here is where your money will go:

$150 - enables us to survey a wide section of the local community for two weeks prior to our Ambassador Adventure to identify where they feel change is most needed within our focus areas.

$800 - allows us to purchase materials, implement bins for collection by the local women's co-operative and run local clean-ups in the area on a consistent basis for 6 months.

$1200 - allows us to implement education programs, including field-trips, hands-on workshops and seawall murals for the local community.

$1200 - allows us to implement an on-board fisheries monitoring programs for six months to monitor catch rates, types of species harvested, bycatch and geographic range covered with time and location-based monitoring.

$2000 - allows us to purchase sustainable fishing gear and run training & education programs for local fishing fleets.

$2150 - will enable us to implement more advanced local composting and recycling programs to kick-start a waste management revolution in the region.

$2500 - allows us to fund local eco-tourism opportunities and ensure that a sustainable business (run by local people) can get off the ground and running.

$5000 - will pay for food, board, local travel and a small stipend for two full-time interns to run the project on the ground for 6 months.
As a HUGE thank you for your support, here are some perks that we'll send your way!

$25+ donors can choose from a range of locally hand-made cards produced by the women of SISP's social fair-trade project;

$75+ donors will be sent an 'action shot' from India showing the change that your donation is making with a personalised note from a local community member as a huge 'thankyou' for your support;

$100+ donors can choose from a range of SISP's 'social employment program' coconut products - made with pride by local people employed by SISP in Kovalam.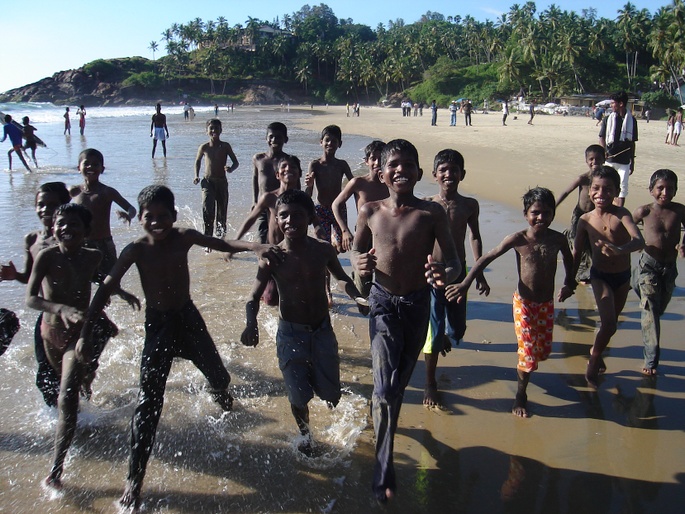 Local kids on Lighthouse beach - given a 'second chance' through the great work of our partner SISP


$200+ donors are eligible for a Positive Change for Marine Life merchandise pack, made from ethical, sustainable and ocean friendly materials and including a t-shirt, tote bag, reusable veggie bag kit, whale and shark pendants, stickers, surf wax and more!


$1000+ major donors will receive a limited edition photo journal and specially made video including their name in the credits! The journal will have pictures, stories and messages from the local community throughout and signed by the Ambassadors themselves and the local SISP team Paul and Jelle to say an enormous THANK YOU!

For more, please visit: www.pcfml.org.au