Tired of seeing nothing but screens (or people staring at them)?
Seen enough bad news about war and violence?
Starting to lose faith in humanity?...
Not so fast!
Human beings are amazing, if we just give ourselves a chance!
Working together and helping each other, is our nature. This is how we survive, and how we THRIVE as a species.
WE FORGOT HOW AMAZING WE ARE!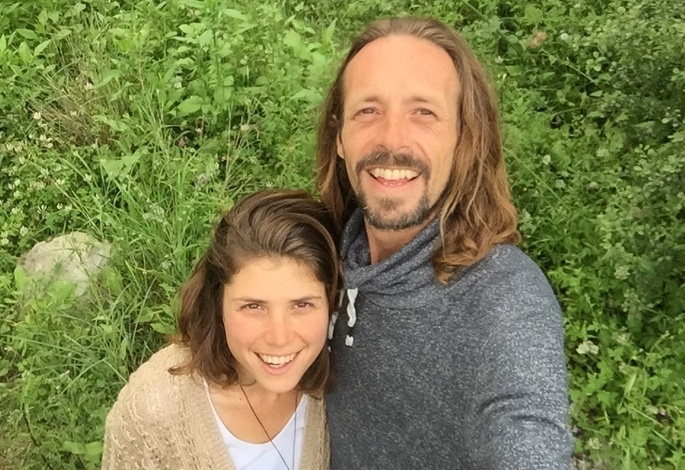 Hi! We are Kevin and Luce. We have been travelling around this special little country called Israel, meeting and helping people from all around the world for the last 7 years, researching human connections. What our journeys have taught us is that as humans we all want the same thing. We all long to connect in some way or another. When humans have a chance to connect we feel good and when we connect it is quite natural to want to help each other and helping each other makes the world a better place!
We decided that it was time that we needed to begin to teach each other to look at the world in a different way. We decided we needed to do something to change the current mainstream narrative of the big scary world! This project is the beginning of the change we want to see in the world! This is the beginning of the game that will change the world!
THE PROBLEM IS
In the mass media, we are confronted by stories of war, violence and corruption all day long.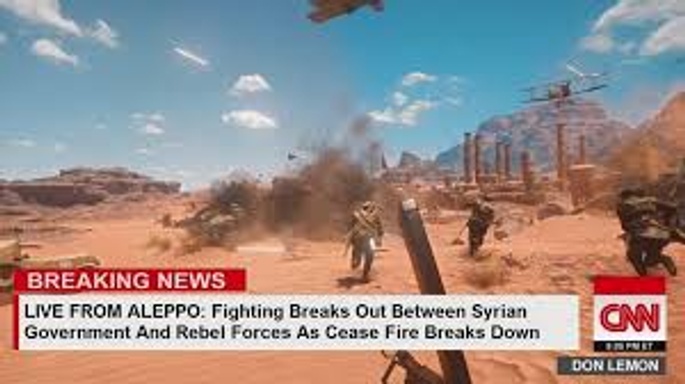 Social media is mostly focused on presenting individual achievements and self-marketing.
This is how we have been programed to think the world is a violent and dangerous place and that we need to take advantage of others to survive.
This is why we neglect to see the that good things are happening around us all the time, and why we miss the everyday opportunities to make things better ourselves.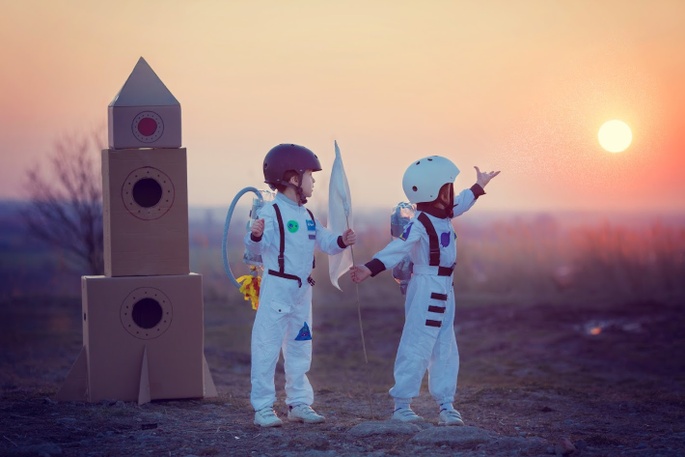 But our nature is to help each other.
It's time for us to have the option to see some REAL GOOD NEWS about humanity.
And to create much more good news, together.
HERE'S WHAT WE ARE DOING ABOUT IT!
What would the world look like if we added 1,000,000 (ONE MILLIONׁ) acts of kindness or more, and let everyone know about it?
Kindness can be anything from helping an old lady across the street to bringing food for a sick friend, leaving a surprise gift for a stranger out on the street, planting a flower where people can see it to bring beauty the world, or reaching out to connect to make someones day brighter. Sometime the kindest thing can be a smile!
Many of us have been told not to show off and to do our good deeds and to keep them to ourselves. Most of us are too humble to share our most beautiful moments (you can write anonymous stories in the game JFYI) but look where this has gotten us! Without the good stories all we have left is news about war and violence. We need to bring the good stories back! We need to focus on what makes us special!
What would happen if we started to focus on the moments of connection, kindness and hope in the world, and began teaching our children and leaders these important lessons?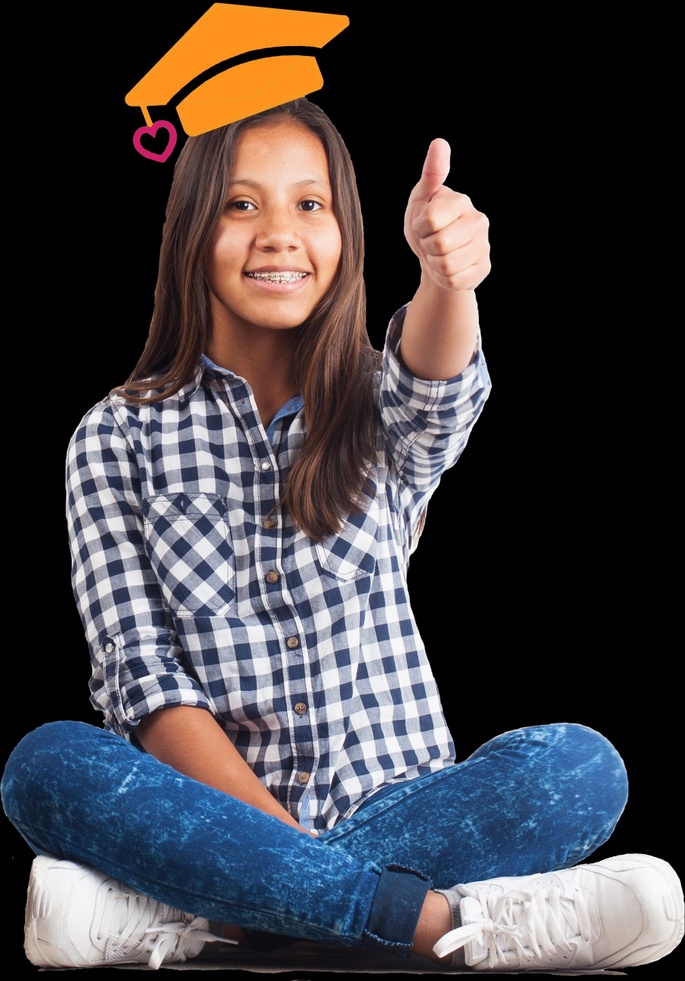 Let's find out together!
WE ARE ABOUT TO LAUNCH A GLOBAL KINDNESS GAME!
We will do this using our exciting interactive kindness-cards along with a fun new app, which will include games like kindness missions, along with inspiration and fun ideas for your kind acts.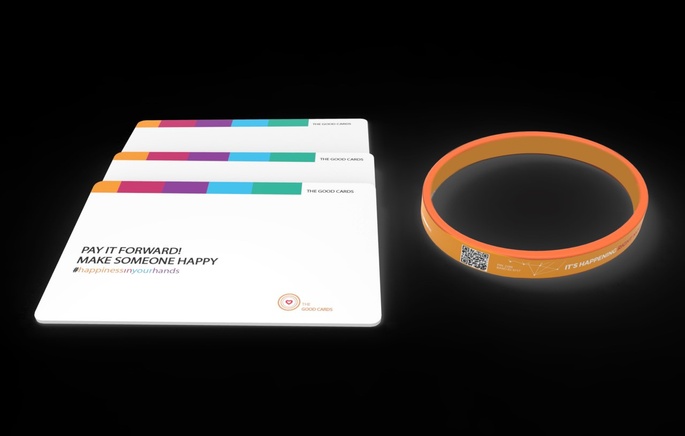 Our app will allow you to document a story about your good deed, pin it on a world map along with the 999,999 other good acts. You can also pass the card to another person and create chains of kindness! It doesn't matter what your background is or where you are in the world ...........you can play this game!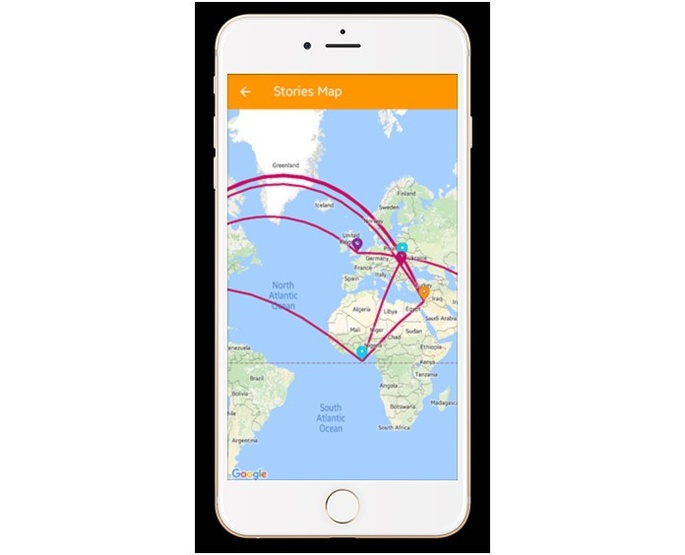 So how about some real good news of real stories written by real people about real, amazing life experiences and moments of connection... Real news that is focused on positive actions! News that is focused on kindness and good deeds!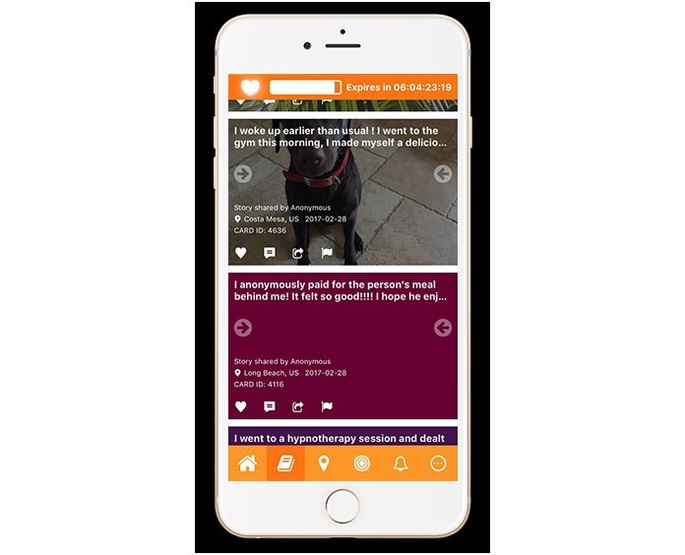 This is the news we need to read!

Join us! Together We will change the World!
With your help to kickstart this project, we will reach millions of people with the message of kindness to help inspire hope in the world by showing the goodness that exists in us!
To do that, we need to raise $55,000 for this epic project.
The money we raise through your support will be used to implement phase 1 of our exciting plan:
Redesign our existing card and app technology to fit our ambitious goal of creating and documenting 1,000,000 stories of kindness and creating a new source for where we get our news!

Establish a new office branch of Better World International, a registered 501c3 non profit company based in the USA, here in Jerusalem in the heart of one of the most conflicted places in the world.

Create exciting and engaging media to begin to connect and inspire millions with the kindness vision!

Begin to provide thousands of Classroom Kindness Kit games to schools and classrooms all around the world, so we can make sure the next generation will really understand the power of kindness and experience the value in paying it forward!
Connect with groups, organizations, corporations and municipalities using the technology to develop customized interactive games to establish and promote the awareness of kindness and community life within the different demographics.
Together we will change the world through kindness!
Here are some amazing gifts to thank you for helping bring kindness back to the world (as if that wasn't enough)

$25 donation we will send you one of the amazing "Good Cards" and a small gift from Jerusalem to start you off on your journey of kindness where you can join us in writing our own stories or kindness.

$75 donation we will send you one of the amazing "Good Cards" with a story of kindness that we performed on your behalf around the Holy City of Jerusalem. We will go out to the heart of the city and make a magical connection in your name, take some pictures and record the story and then send you the card so you can continue the chain of kindness in your own community.

$150 donation we will send you one of the amazing "Good Cards" with a story of kindness we have done on your behalf around the Holy City of Jerusalem and we wil put your name on our kindness wall of fame to be forever immortalized as the one who helped start the 'game that changed the world!'
$300 donation you will get all of the above cool perks and we will send you a hand crafted healing pendant made with items from the Holy land (we make them ourselves with you in mind and they are gorgeous and one of a kind)!
$500 donation we will send out a classroom kit with all of the good cards in the kit set under an umbrella of you or your company name. All of the stories of kindness that are written using the Good Cards from the classroom kit will be shown under your name as the sponsor of those stories of kindness. You will see the direct result of your donation in the form of stories of kindness written in your name!
$1000 donation we will knight you as an Honorary Kindness Ambassador with your picture on our honorary wall of fame as well as receiving all of the other gifts we will keep you in the "kindness insider" loop about all the exciting new projects and ideas we are working on!