The displacement of indigenous peoples from their native land, culture, education systems and, subsequently, their identity, is having a severe and devastating impact on their livelihood and long-term health and wellbeing. Far beyond what most currently realise.
The goal of this 
As Worlds Divide
project is to help raise a realistic awareness of these impacts and, through the development of a community-based indigenous education model, to help prevent it.
Currently, if we reference back to the project's 
vision board
steps (below), a not-for-profit organisation has been registered with 
ASIC
under the name of 'Indigenous Education Foundation' (IEF).
Suku Mentawai
 is IEF's first program.
Meaning the main focus is now on finalising the 
IEF website
and on reaching out to others for support, collaboration and partnerships to ensure the best possible outcome can be achieved.
IN THE MEANTIME
 (well, as part of this) I'd like to offer those interested in giving support toward a better future for displaced indigenous peoples the opportunity to do so by purchasing a t-shirt from our very first range.
100% of the profits generated through this will of course go toward funding IEF and its goals and objectives so be sure to buy an extra one for your friend or partner's next birthday present... how thoughtful.
Placing an order is easy;
 just select your preferred design, colour and size from the 4 design options below; click on the appropriate '
perk'
or donate an amount based on the number of t-shirts + postage cost; then add your t-shirt selections to the email you'll receive shortly after.
You should also know that the entire range will be printed here in Australia (using environmentally-friendly water-based inks) on 100% organic cotton EarthPositive t-shirts. And that they're $40 AUD each... or $39.95 if that seems more appealing :)  
---
RANGE
IEF LOGO -
mens/womens

---
IEF
'PROTECT OUR ROOTS'


---
SUKU MENTAWAI LOGO -
mens/womens

---
SUKU MENTAWAI
'SIKEREI PHOTO'
---
IEF
 and 
Suku Mentawai
 neck labels will also be printed (inside) in place of tags.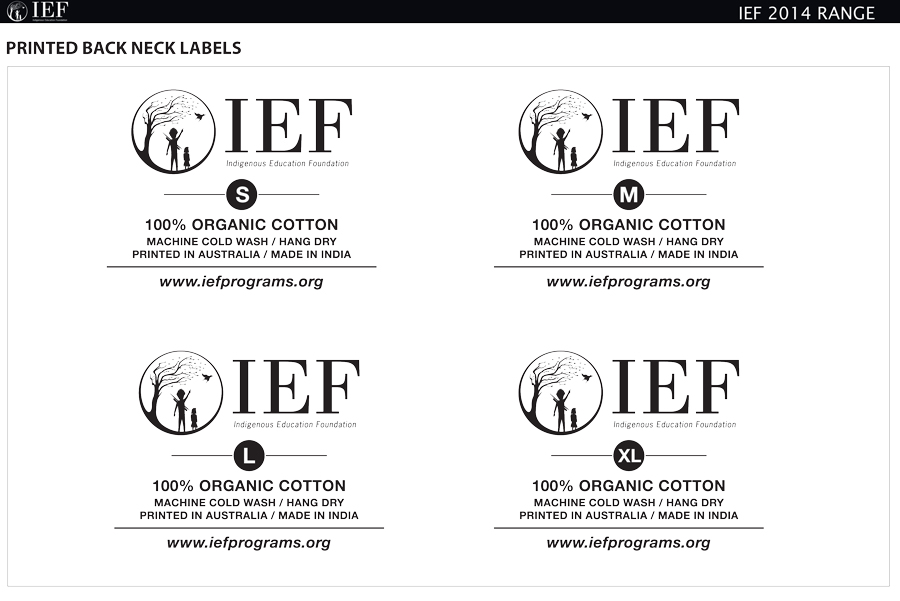 (Please note the Fit of these t-shirts. They are on the smaller side so if you're generally a medium/large and prefer looser fitting tees then you're advised to order a large. For specific dimensions please 
contact.
)
---
To make your purchase
simply select the most suitable '
perk'
 at the bottom of the page or otherwise enter the desired amount in the dropdown (other) box and click 'donate' - you will not be required to sign up to anything. 
To complete your order you will receive an email from 
IEF administration
requesting your t-shirt selections.
---
Postage costs:
Please include a little extra in your donation for postage/shipping (unless you live nearby to Riddells Creek and would prefer to meet or pick it up).
Postage costs
are as follows:

- Pickup: Free
- Anywhere within Australia: $5 or see 'perks' to save on larger orders
- Anywhere outside of Australia: $15 for up to 3 x t-shirts
---
The t-shirts will be sent to you approximately 4 weeks from this campaign's end. Won't that be exciting.
Oh and don't forget to share this 2-week campaign with your friends and followers. We need your support and
every little bit helps.
 

**Special thanks to GAZ-ART and FletcherCreative
for the t-shirt design and art, and to Greg Heath from 
PFP
 for the campaign photo.

Keep up to date on the project's launch here or on the facebook page.