We need help to save a threatened colony of little penguins. The colony was nearly wiped out by foxes 10 years ago, and now is slowly recovering due to the work of Warrnambool Coastcare Landcare volunteers and our project partners. You can help us save the world's smallest penguin from local extinction.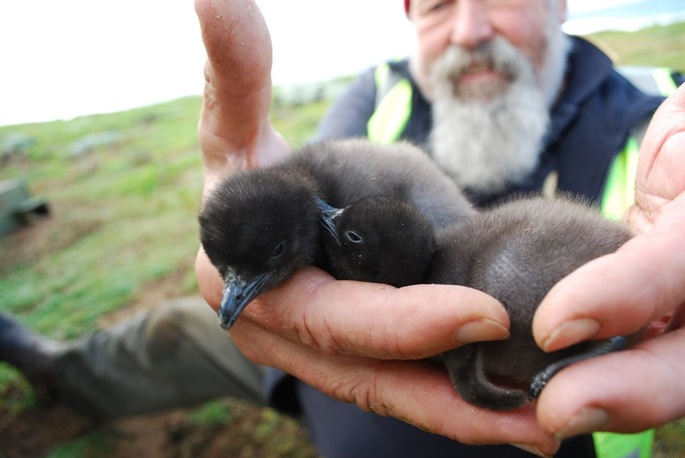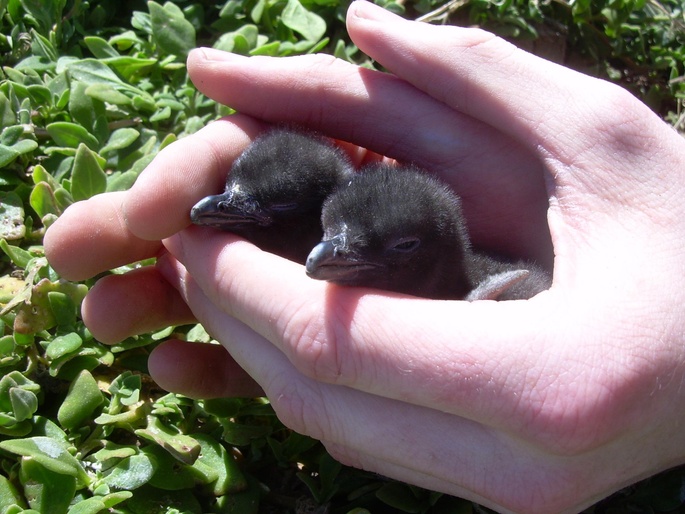 Warrnambool Coastcare Landcare Network has been monitoring the little penguin population on Middle Island for over 10 years. This volunteer driven project involves many hundreds of hours of work from a very dedicated group of volunteers every year. Once a fortnight during the breeding season a team of volunteers will go out during dusk, braving the icy waters of the Southern ocean and the bone numbingly cold southerly winds to count the arriving penguins in order to predict population size. Skilled volunteers also go to the island during the day regularly throughout the breeding season to check burrows for breeding activity. Although volunteers do most of the conservation work, the project still requires money or monitoring equipment, training, health and safety and volunteer coordination. Every year it is always a struggle to raise the funds to continue the project.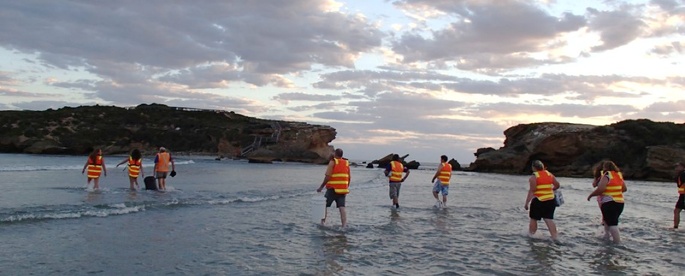 Without our vital contribution to monitoring the population size and breeding success of Middle Island's little penguin colony, the Middle Island Maremma Penguin project would be unable to run. This world first conservation initiative involves the use of Maremma guardian dogs that protect the seabird colony from fox predation. 16 years ago there was over 800 penguins calling Middle Island home, however due to pressures from canid predation (mainly foxes) the population dropped within a few years to just 4 individuals recorded in 2006. Maremma dogs were introduced to the island in 2006 in a novel approach to mitigate fox predation. Dubbed the "Warrnambool Method", the use of guardian dogs on Middle Island has been a massive success, with zero fox kills recorded since the initial trial in 2006. The project has picked up world-wide attention with the release of the roadshow film, "Oddball" in 2015, inspired by the true story of the initial maremma dog that was used on the island.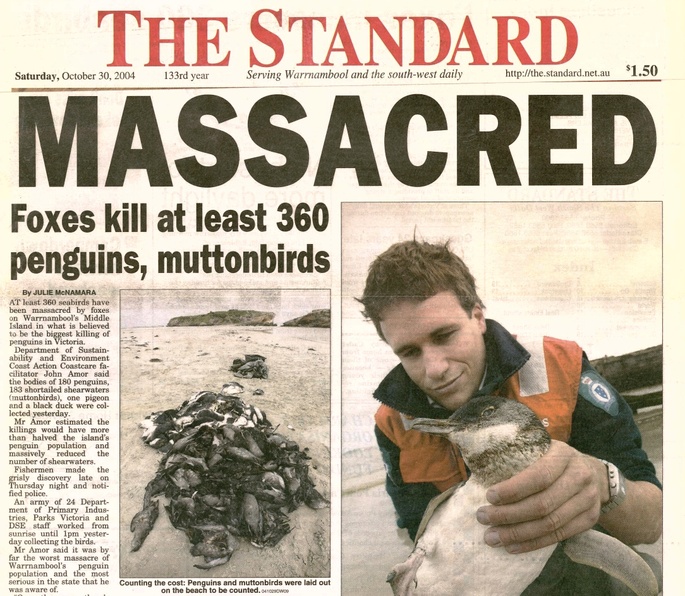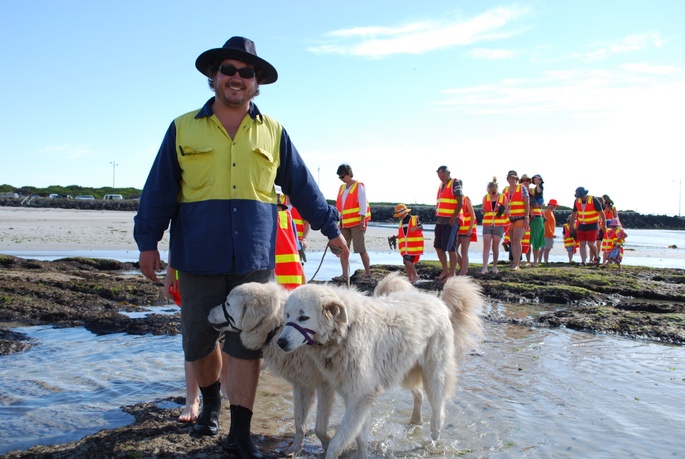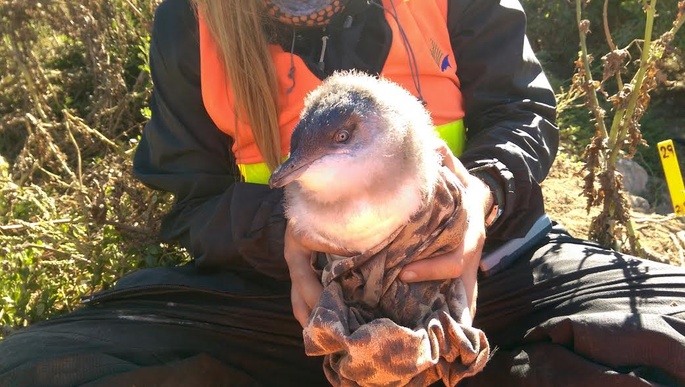 Warrnambool Coastcare Landcare Network have been monitoring the little penguin population for many years now and when the maremma dogs were first introduced to the island, the entire conservation project was initially managed by our group. Our volunteers have seen the project transform from a small scale local trial to an internationally acclaimed conservation initiative over the past 10 years. Despite the huge media attention the project attracts, our group receives no funding to support the work we do. Every year we go through grant applications and fund raising events, from shaking tins at markets to leaving donation boxes around town to attempt to gather funds to support the work we do.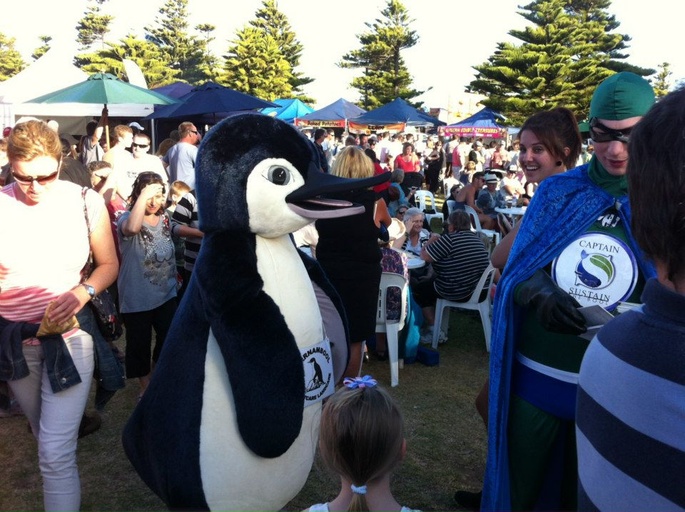 We are asking for your help to help us help the penguins! We are aiming to raise $20,000 which will go towards funding our monitoring season for two years. This will include purchasing of new up to date scientific gear such as a burrowscope and infrared trail cams, updating old worn out monitoring gear like penguin weighing bags and microchip readers and updating our health & safety gear.
Please support and share our campaign with all your friends and family to help support the continued conservation efforts of Middle Island's Little Penguin colony!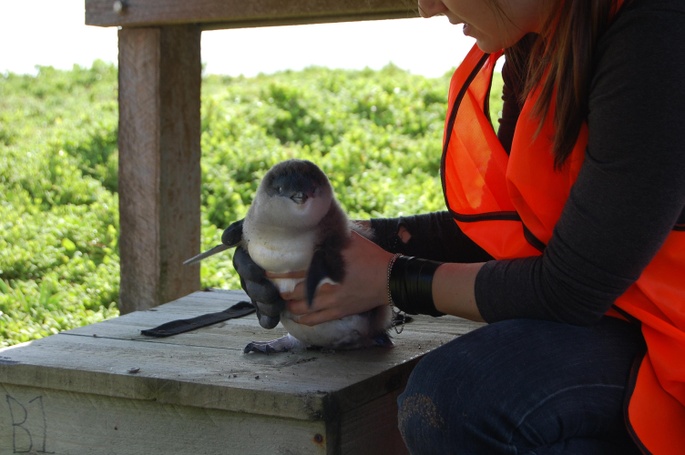 We have some great 'perks' as well to further entice you to help fund us. These include donations of $0 - $99 – you will be filled with warm fuzzy feel good feelings knowing you're contributing to the conservation efforts of penguins. Donations of $100 - $249 - you will have the option of receiving a penguin footprint certificate of appreciation. Donations of $250 - $999 - will have the option to sponsor a penguin nest box. We'll write your name on one of our nest boxes and send you a photo update of who is using it. Donations of $1000 and over will have the option to receive a guided tour of the Middle island penguin colony by one of our penguin experts and learn about the history of the project.