A little bit of context
Timor-Leste has made significant progress since gaining independence from Indonesia in 2002. After decades of occupation and violence, our closest neighbour is slowly rebuilding itself to become a strong and stable nation, however, Timor-Leste still faces many challenges.
But there's a problem
One significant challenge is that Timor-Leste continues to have some of the poorest outcomes for health in Asia.
The level of knowledge on preventative health among the general population in Timor-Leste is extremely low, leading to the high prevalence of many illnesses that could be prevented through a very basic knowledge of good health and hygiene practices.
Approximately 47% of children under the age of five are chronically malnourished and 43% severely malnourished. Child mortality rates remain high, with 64 deaths per 1000.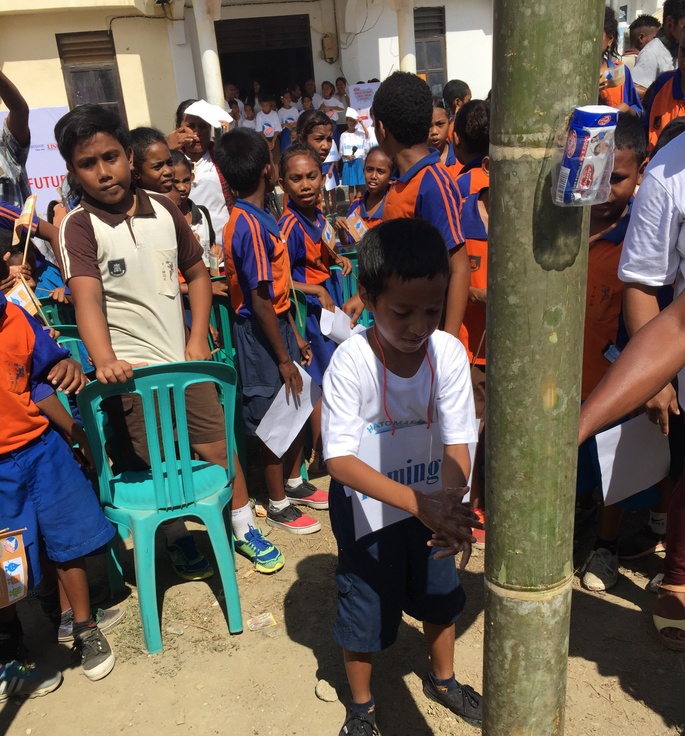 Preventable diseases and conditions such as malnutrition, tuberculosis, skin infections, diarrhea and mosquito-borne diseases such as Dengue Fever and Malaria are all endemic, caused largely by contaminated drinking water, inadequate sanitation and poor nutrition.
Here's what we're doing about it
With your help, Mary MacKillop Today can continue to help teachers convey vital health information in a fun and interactive environment to educate primary school children, using games, drama and music. Singing songs saves lives!

Teachers attend a 5 day training workshop run by Mary MacKillop Today to provide them with the necessary knowledge on health and hygiene. Upon completing their training, the teachers receive a health education resource kit to take to their school.
The health education resource kit is vital to engage with the kids at their school in a way that ensures the life saving information is passed on and remembered.
The health education resource kit contains:
* health promotion posters in the local language Tetun
* a comprehensive Teaching manual with lesson plans and activities
* Tetun storybooks on various health issues
* a CD with songs about health.
Each health literacy kit costs $150.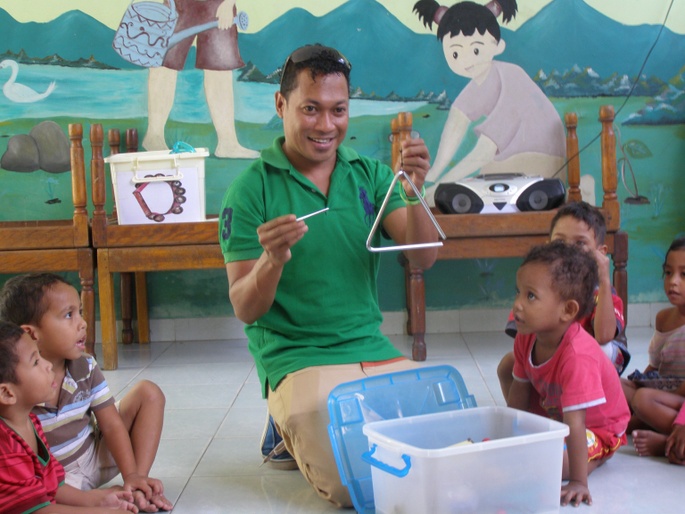 You can join us
With your help, we can raise $15,000 which means a 100 teachers receive resource kits, reaching 1,000s of kids who learn how to survive.
All we ask is that you commit to at least $5 to giving the gift of music this Christmas for songs that save lives!
That's it - for the price of a coffee
you can help the kids
in Timor-Leste have bright & healthy futures!
The more we raise the more schools and kids we can reach. Kids who in turn are teaching their parents the same skills that might save them and their younger siblings!
So donate what you can and help us reach our goal by sharing our campaign far and wide, with friends, family, colleagues, associations and any networks you may have.
It's so simple and easy! Just share to your social media and send emails to everyone you know - it will only take a few minutes but by spreading the word, you have have the power to make a world of difference with just a click!
THANK YOU.
Please note all donations to Mary MacKillop Today $2 and over are tax deductible.
If you'd like more information about Mary MacKillop Today - please go to our website:
Mary MacKillop Today is a member of the Australian Council for International Development (ACFID) and is therefore a signatory to the ACFID Code of Conduct reflecting Mary MacKillop Today's Compliance with industry standards of good practice, transparency and accountability. For information go to ACFID's website: