Join Claire in Singapore and leave more than
footprints on the beach. Help her inspire a lasting legacy to support survivors of sexual violence in Singapore and around the world.
Claire McFarlane is on a mission to run 3,000km of beach barefoot across 184 countries in support of rape survivors around the world after her own personal trauma. Claire escaped death when she was brutally raped on the streets of Paris in 1999.
Claire is running in Singapore on Saturday 4 March. She has joined forces with ROCK Runners and invites you to run with her.
Donate and help her make a difference for survivors of sexual violence in Singapore and the world.
Join the run on 4 March by registering here:
www.rockthenakedtruth.com/register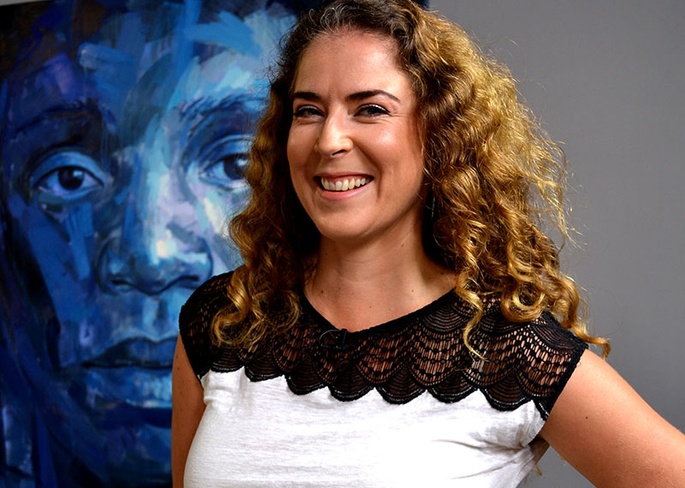 Hello, my name is Claire McFarlane. I'm a South African born Australian.
On 18 July 2016, I began the biggest journey of my life. I'm currently running over 3000km of beach across 184 countries in support of rape survivors.
It's called Footsteps To Inspire. A global campaign of peaceful action to remove the taboo around rape, support the healing process and ultimately make lasting change.
Footsteps To Inspire is also a world first, both as an expedition and social cause.
I've embarked on this epic social adventure in response to my own personal story of survival. I was brutally raped and left for dead on the streets of Paris, France in 1999. Ten years later, my attacker was caught through DNA. What followed was a long, arduous battle through the French justice system that only came to an end on 1 October 2015. The ordeal lasted 16 years in total.
I chose to publicly reveal my story in 2014. By sharing my story, I came to realise that I could have a positive impact.

I'm now using my own personal story to make a difference for survivors of sexual violence on a global scale.
Through Footsteps To Inspire, I not only want to leave physical footprints on the beaches I run on, but also inspire a lasting legacy to support survivors of sexual violence in those countries.
I'm using beach running and adventure travel to tackle this difficult issue in a more positive, empowering way, and to be an example that is possible to survive and thrive after a life trauma.
As I move around the world, I'm uniting communities across all sections of life to make a stand for something they believe in. I'm a positive female role model who is becoming a peaceful force and voice for so many still in silence.
I'm running in Singapore on Saturday 4 March.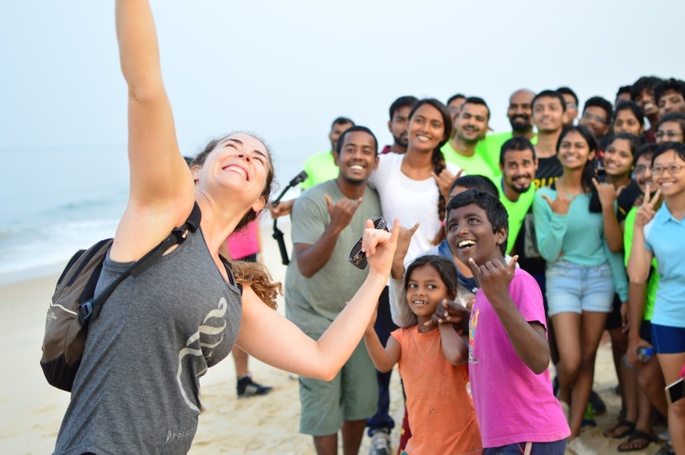 Inspiring communities around the world.
Smiles and shaka in India, country 9, before our run together.
---
HOW CAN YOU HELP?
If you would like to be an epic, caring force and help bring the positive change of Footsteps To Inspire to more people in Singapore, and across world, please make a donation.
All donations from the smallest caring contribution of a couple of dollars to the biggest enabling gift will be deeply valued and help make a huge difference.

Thank you from the bottom of my heart!
Please make a donation by simply clicking on the right hand side of this page.
Select the amount you want to donate and hit DONATE.
The system will ask for your credit card details and Chuffed.org will process the payment.
You can pay on credit card from any country in the world.
If you are a company and would like to support the project through sponsorship, feel free to donate here or contact me to chat further.
HOW WILL YOUR DONATION BE USED?
A third of all proceeds will be donated to an NGO in Singapore helping survivors of sexual violence.
The other two thirds will go towards supporting survivors around the world and keeping the Footsteps To Inspire cause alive.
To date I'm funding the trip myself and cover all of my own travel expenses. I also receive some minor funding through speaking engagements and in-kind collaboration with businesses and services.
Currently, I have enough money to make it to country 20 (already been to 11), but I need public support and funding to complete this journey.
Funds raised for the cause go towards the cost of the trip itself, allow me to meet with NGOs, share my story with rape survivors and make small donations to local projects or organisations.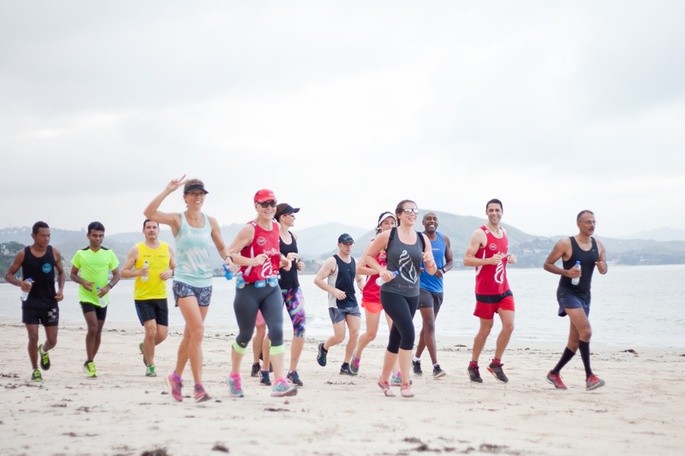 I still get teary eyed when I think about all the beautiful people I met in PNG, country 5, and how many lives this run touched. They all asked me to come back this year to run again. PNG people are suffering and want change.

---
WHAT IS THE TRAVEL/RUN SCHEDULE?

I began Footsteps to Inspire on 18 July 2016 in South Africa. I run 16km of beach in each country I visit (this distance is symbolic of my own struggle).
From South Africa, I have been to Australia / New Zealand / Fiji / Papua New Guinea / Solomon Islands / Indonesia / Sri Lanka / India / Thailand / Cambodia.
Stage 2 of the Footsteps To Inspire journey begins on 21 February and I will complete 20 countries by 24 July: Malaysia / Singapore / Philippines / Taiwan / Japan / Hawaii / Los Angeles / Panama / Costa Rica / Nicaragua / El Salvador / Honduras / Guatemala / Belize / Mexico / Cuba / Jamaica / Haiti / Dominican Republic / Turcs and Caicos / US Virgin Islands / England / Switzerland
I will run multiple beaches in some countries due to size and regional influence. In the USA, I'm runnng in Hawaii, Alaska, East Coast and West Coast. Also back to India this year to run in the north.
WHAT MAKES FOOTSTEPS TO INSPIRE UNIQUE?
Footsteps To Inspire is no ordinary adventure! It represents adventure, solo female travel, sport, peaceful dialogue, cultural consideration, human rights, positive empowerment, healing, safety, social responsibility and the wonder of the natural world.
It's a a world first! I will be the first person, and woman, to run 16 kilometres of beach in every coastal country and dependency of the world. Over 3000 kilometres of beach.

An adventure with a strong, peaceful vision and changing the outcome for survivors of sexual violence globally.
An adventure that portrays a positive female role model who is using beach running as a restorative and empowering tool to heal, and to inspire others that it is possible to thrive after trauma.
An adventure that will produce interesting, useful data: detailed information on what is currently happening for survivors of sexual violence in 184 countries around the world (from the perspective of the survivor). This type of report currently does not exist.
An adventure that peacefully traverses cultures, unites global communities and showcases some of the most beautiful, natural beach locations of the world. I'm trying my best to document this journey of human and natural interconnection through photography and 'vlog-style' documentaries.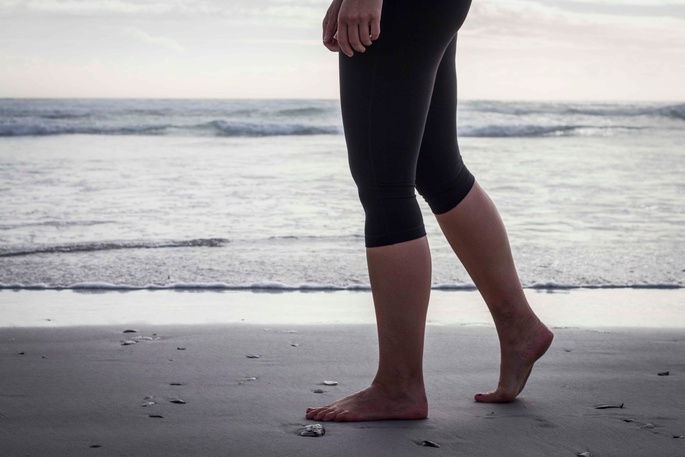 The earth is brimming with subtle, natural energy. By being in contact with this energy barefoot, we absorb some of it's vibrancy.
---
WHY BEACH RUNNING?

Sometimes the only way to solve a problem is to tackle it from a completely different angle.
Running barefoot on the beach has been extremely influential in my own healing process and during some of the hardest moments of the legal battle, I sort solace in long beach runs.
Physical activity is a particularly powerful way of healing, it strengthens the body but also the mind. It is a positive outlet to express emotions, overcome trauma, and it can be fun and empowering.
Sport is also something that unites us. It brings communities together to make a stand for things they believe in and support others who are suffering.

I want Footsteps To Inspire to be an inspiring and uplifting way to change how we talk about sexual violence so that people everywhere can discuss it, feel free to share their stories and ask for help.
WHAT HAPPENS DURING A COUNTRY VISIT?
I stay an average of 6 days in country.
Day 1 to 3 are spent connecting with local NGOs, services, community groups and survivors to share stories and understand what the issues, complexities, cultural elements, difficulties and hopes are for survivors in each country.
I will often attend speaking engagements and is open to sharing her story to a cross-section of people. I have already spoken at foreign embassies, NGOs, think tanks, Rotary, police services, legal institutions and fundraising events.
I allocate time to talk with media which can include newspaper, radio and television interviews.
Day 4 is usually a travel day, preparation for the run and finalising details if others are joining me for the run.
Day 5 is the ProjectBRA run. It is different in each country and sometimes I will have media interviews and community engagement after the run.
Day 6 is a for recovery and finalising any last arrangements before moving on to the next country.

So grateful to engage with NGOs, police, universities, community groups, lawyers and survivors. We all want the same thing: a better outcome!
---
HOW WILL CLAIRE MAKE A DIFFERENCE?
Footsteps To Inspire is a socially responsible adventure and part of a larger initiative that I have founded called Movement To Inspire: inspiring others to not only survive but thrive after trauma.
Sexual violence is one of the largest epidemics of our time and affects not only women but also men, children and marginalised communities - yet there are still so many countries in the world where support is minimal or non-existent.
Now days, more women are also travelling alone and can be at a higher risk in certain countries - it is important for them to know how to stay safe, where to go for help and have knowledge of their rights if something happens. I have seen from her own experience in France how difficult is as a foreigner to get help and justice.
Through this global expedition, I am focussing on three areas to better the outcome for survivors of sexual violence around the world:
1. Removing the taboo - by creating a peaceful, global dialogue. Every member of every community is invited to participate in this dialogue. It is not about finger pointing nor laying the blame. It's about talking peacefully, freely and sharing solutions to a world crisis.
2. Healing - Healing properly is vital to a life after sexual violence. Unfortunately, it is a space that is extremely underfunded and some countries have little or no services available. I aim is to make healing programs more available to survivors of sexual violence. This will benefit both to locals and foreign travellers.
3. Creating safe places - If a survivor feels safe when they reach out for help, they have more trust in the system and more likely to follow through with the criminal process. This in turn strengthens statistical data and governments can respond accordingly.
Since sharing my story publicly, I have given others the courage to share theirs. I want to continue to be a positive force and voice for those that struggle in silence.
I am creating a movement of change and hope to encourage communities around the world to continue the legacy of Footsteps To Inspire by hosting an annual beach run for survivors of sexual violence. To date, Papua New Guinea, Solomon Islands and India have confirmed a second Footsteps To Inspire run for 2017.
Let's be an epic force and leave more than footprints on a beach, let's
inspire a lasting legacy that it is not only possible to survive, but thrive!
Thank you!