What is Homeward Bound?
Homeward Bound is a ground-breaking, global leadership, strategic and science initiative for women, set against the backdrop of Antarctica. It aims to create a global network of 1000 women over 10 years to collaborate, promote and support each other, working to influence policy and decision making as it affects our precious planet.

---
Who am I?

I am a PhD student at the University of Cambridge, investigating the world of single cell organisms. These tiny life forms are crucial components of biogeochemical cycles and are where much of the biodiversity that underpins life is found.
I feel incredibly honoured and excited to have been selected for the 2018 Homeward Bound expedition. I want to use my scientific skills, understanding and intellect to address concerns about what is happening to our planet, and the interactions between ecosystems and human societies that reside here. Being part of this global network will be extremely valuable as I take the next steps in my career. I am fascinated by the amazing diversity of life and am prepared to work hard to protect it.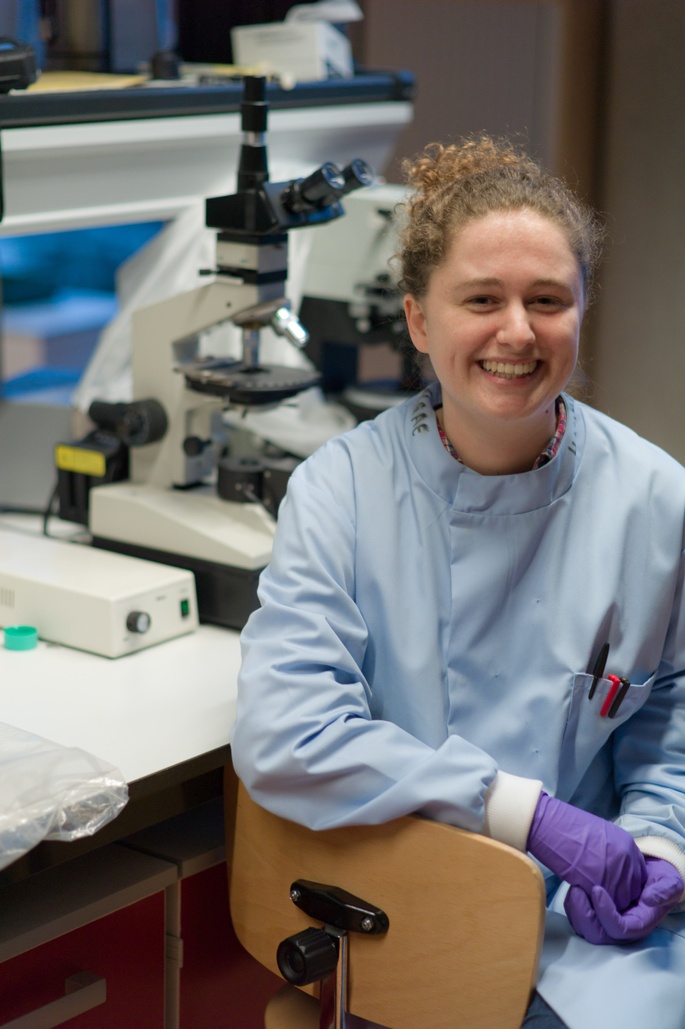 ---
Why Women?
Women are underrepresented in leadership positions and change has been incredibly slow. When women emerge from higher education, they make up a significant percentage of our graduates and workforce. However, they are in the profound minority globally when it comes to executive decision making roles.
We believe that when women have leadership and strategic skills, a sound understanding of science and a strong purposefully developed network they will be able have a significant impact.
---
Invest in Female Leaders with a Background in Science

A team of international experts in leadership, science, strategy and visibility will be donating their time and expertise to deliver the year-long programme. It will culminate in a 22-day expedition to Antarctica, launching from Ushuaia, Argentina, on 18th February 2018.
The total value of the programme exceeds US$26,000 per person. Each participant needs to contribute US$16,000 as well as cover additional costs (e.g. flights, Antarctic clothing, travel insurance). I am extremely grateful for the generous support I have received from the Winton Programme for the Physics of Sustainability and NanoDTC.
So I need to raise a total of US$16,000 (about £13,000), which will enable me to participate in this ground-breaking initiative. Please consider making a donation - every contribution is hugely welcome!
---
Why Antarctica?
Regions of Antarctica are currently showing some of the fastest responses to climate change seen anywhere on the planet. The study of Antarctica and the Southern Ocean provides critical insights into global-scale change, and the influence of human activities on the environment.
Antarctica is iconic as a wild, beautiful and unique environment that has captured the imagination of many leaders in the past. By taking this journey together we expect the experience will create strong bonds, inspire action and lead to extraordinary collaborations.
---
Thank You!

I really appreciate every donation! I will share updates and photos of my experiences with Homeward Bound - as we embark on a leadership development programme, prepare for an expedition and what happens when a boat full of women go to Antarctica.

Printed photo of Antarctica
Once you have donated you will be given a link to a google form. If you complete this form, after my return from Antarctica I will send you a postcard with a printed photo taken during our expedition as a thank you for your generous support.
---
Please consider supporting my participation in Homeward Bound and sharing my campaign. Visit www.homewardboundprojects.com.au for more information, follow me on social media or check out the comments section for updates and get in touch if you have any questions.
Thank you!
Hannah ox