Dankzij jullie!
Vorig jaar kwamen 14 straatkinderen uit Gondar, Ethiopië aan in hun eerste huis ooit, dankzij alle financiële ondersteuning die we van honderden sponsors mochten ontvangen de laatste 2 jaar. De jongens hebben nu hun eigen bed, krijgen 3 maaltijden per dag, hebben nieuwe kleding, ze gaan naar school en ze hebben plezier met hun pleegouders en hun grote broer. De jongens kunnen nu aan hun toekomst beginnen bouwen en zijn uiteraard enorm gelukkig met hun nieuwe situatie.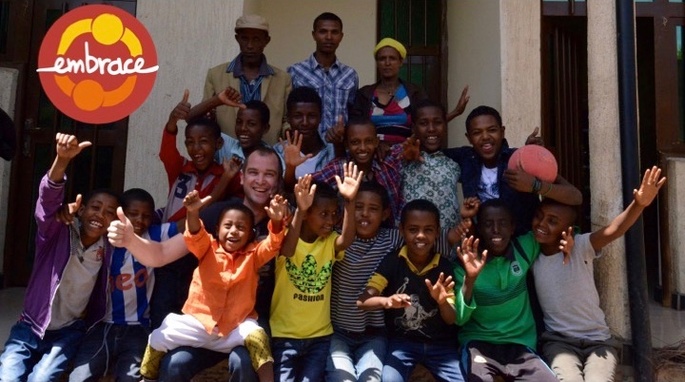 Maar het stopt hier niet...
De jongens hebben ondersteuning nodig tot ze 18 jaar zijn. Dat betekent dat we met Stichting Embrace evenementen willen blijven organiseren zodat we geld kunnen inzamelen voor hun toekomst en zodat ze op een dag naar de universiteit kunnen gaan of een beroep kunnen aanleren.

Onze eerste Embrace sportactiviteit dit jaar is de deelname aan de McBride Run van Ieper naar Poperinge. Deze mooie wedstrijd wordt ondersteund door DrafabGREEN (www.drafabgreen.be) en Drafab (www.drafab.be) onder leiding van Severien Mortier en Hilde Rabaey. Zij hebben een groep van 14 mensen rond zich geschaard om de halve marathon of 7km te lopen en zo geld in te zamelen.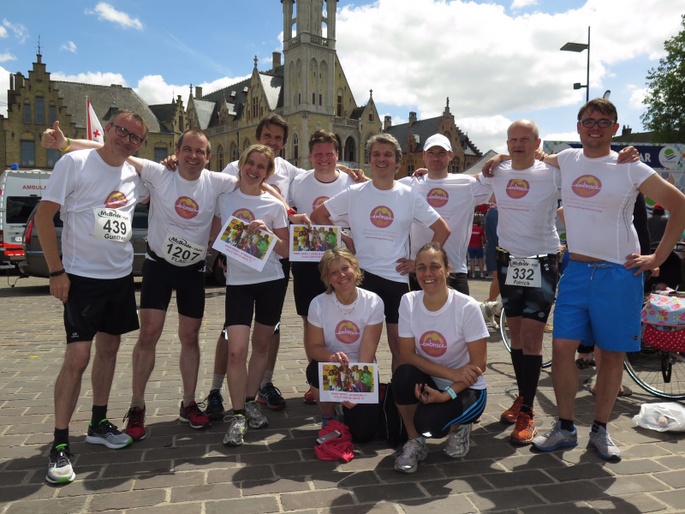 We willen samen 3.000 EUR inzamelen om de 14 kinderen verder te ondersteunen. Wist je dat dit bedrag hen gedurende 3 maanden een thuis en een goeie opvoeding geeft?
Jouw hulp maakt een groot verschil!
Hoe kan jij helpen om ons doel te bereiken? Door ons enig bedrag te schenken dat binnen je budget past want het geld dat je schenkt gaat rechtstreeks naar de kinderen.
Ter info, Stichting Embrace heeft een absoluut minimum aan operationele kosten en daardoor kan al het geld dat we inzamelen gebruikt worden voor de toekomst van de 14 kinderen. Alvast een dikke merci en embrace!
Check onze facebook pagina voor foto's en updates: www.facebook.com/stichtingembrace.org