A little bit of context
Most people on Planet Earth combined could squeeze into the volume of a sugar cube... if the empty space around all their atoms was removed... because more than 99.9% of matter is space... so the computer you're looking at, the chair on which you sit and even you... are mostly...
NOT THERE.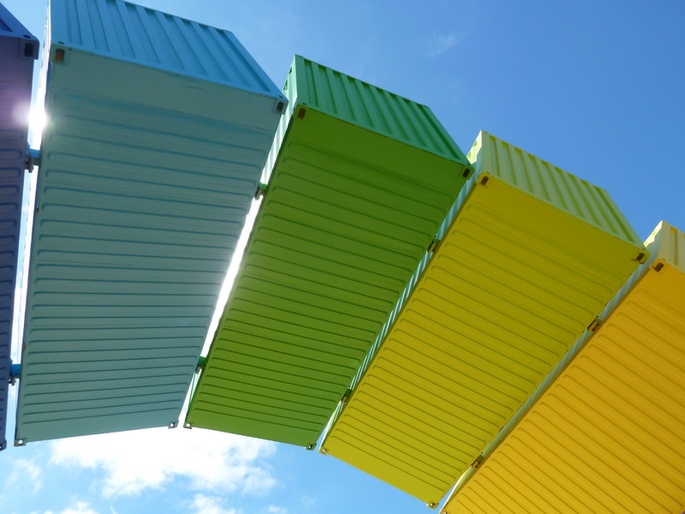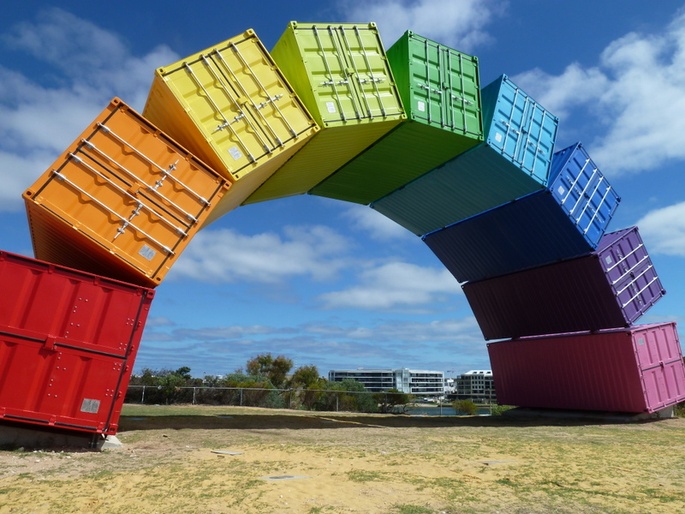 But there's a problem
Atomic space removal technology has failed our project... so we must pack all those donated atoms of matter plus space into the largest sea containers on the Planet to send to Timor Leste.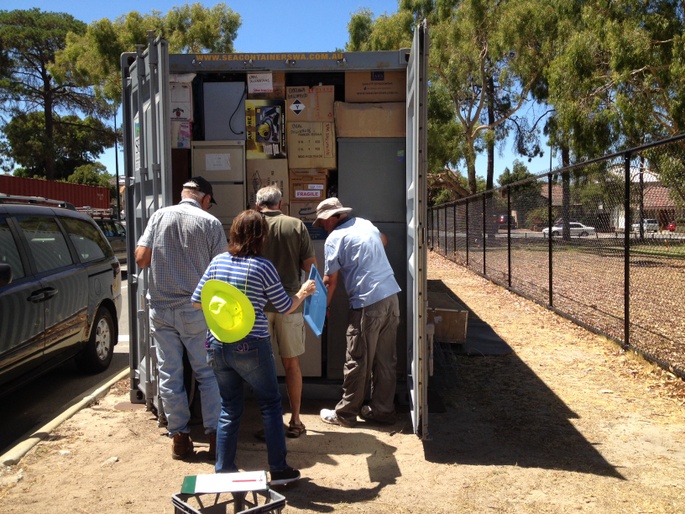 These wonderful and generous donations of goods help communities of teachers and children, medics and patients, sewing groups and shelters, and the very young, the aged and the ill.
Here's what we're doing about it
Our sea containers hold about 80 cubic metres of space... each m3 measuring one metre high x one metre wide x one metre deep... that in total cost $8000 to buy and ship to Port of Dili.

We're asking you PLEASE to buy SPACE... a m3 of space... to help us send more donated atoms of matter plus space in our Container No.35 to Timor Leste.
You can join us
DO THE MATHS!
If 80 m3 of space costs us $8000 to ship...
...just one m3 of space costs $100
PLEASE cube with us!
cube with a friend!
m3 Space for Timor today!
And here's some amazing perks for supporting us that you can't live without
We'll graffiti YOUR NAME onto our sea container No. 35...
OR

...we'll welcome you to autograph it yourself on site at Kent St SHS, WA
AND
you can add your own personal message for Timor...

YOU'll have helped our local...
WASTEWISE: REDUCE REUSE RECYCLE REPURPOSE
...mission for beds, clothes, desks, chairs, linen, shoes, computers, bookcases, bicycles, school uniforms and heaps else.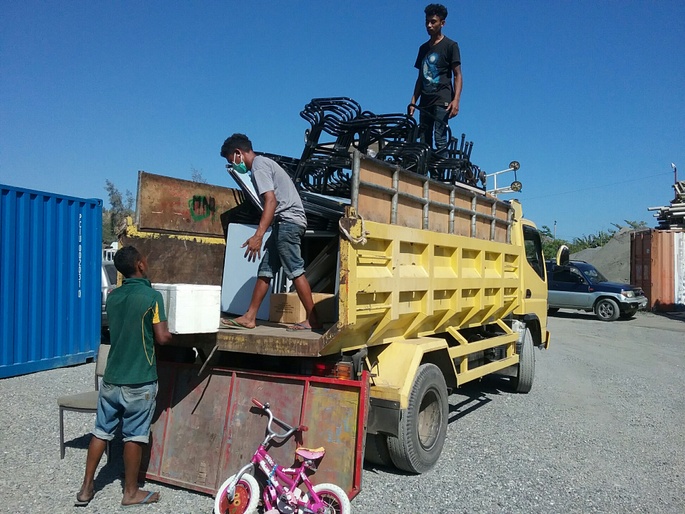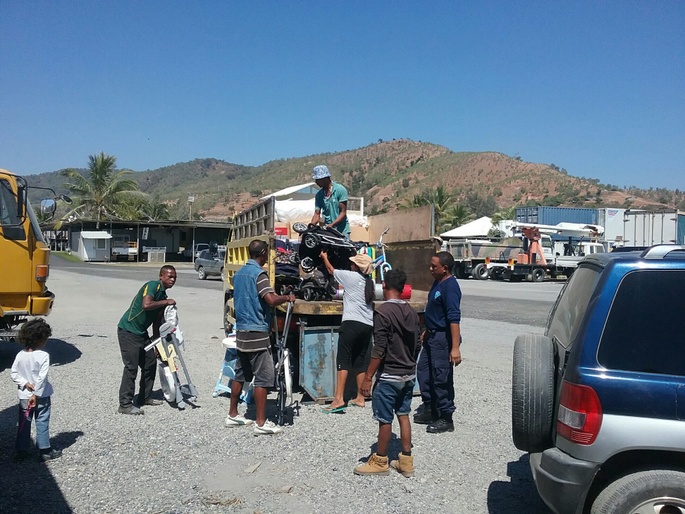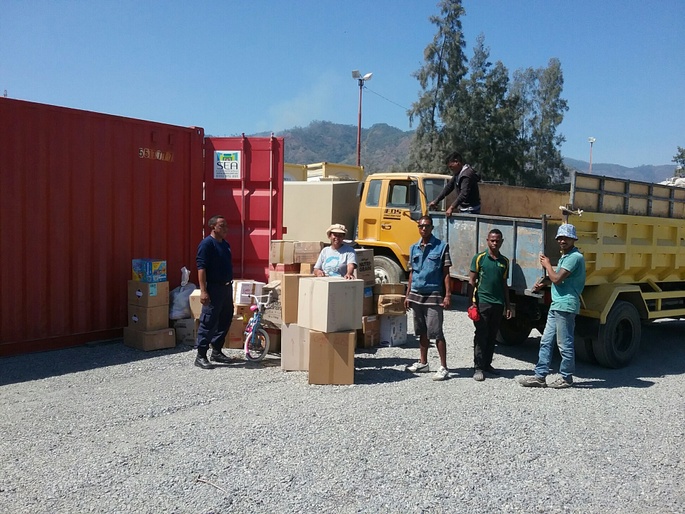 Many of our fabulous donations of humanitarian aid for Timor are brand new - but we also divert tonnes of great items destined for landfill and Council roadside pickups - and YOU'll have helped.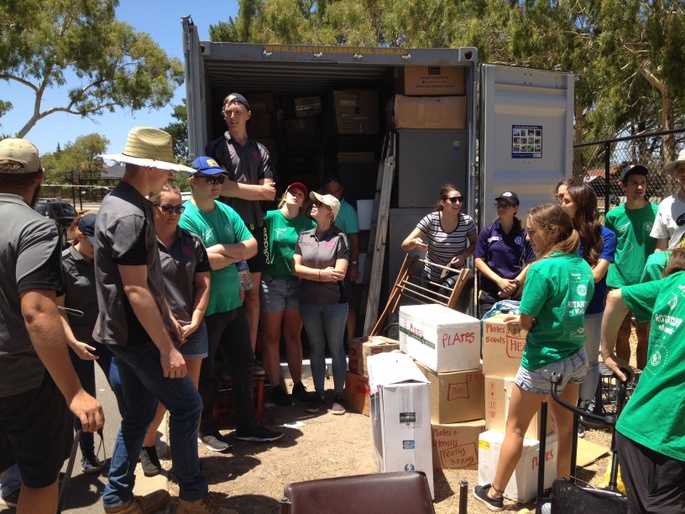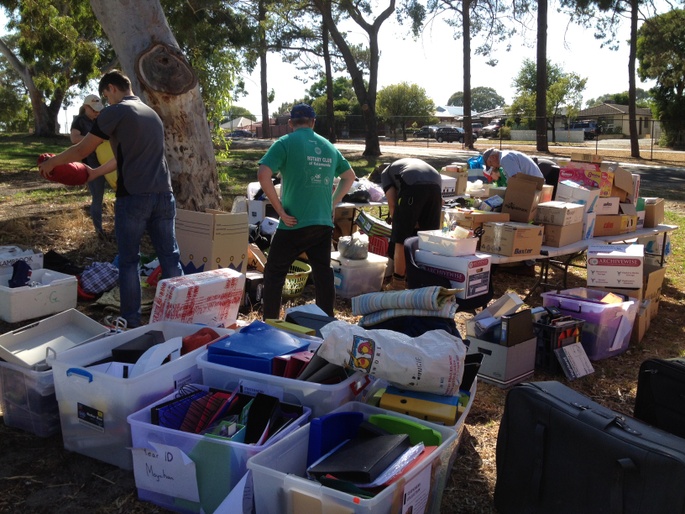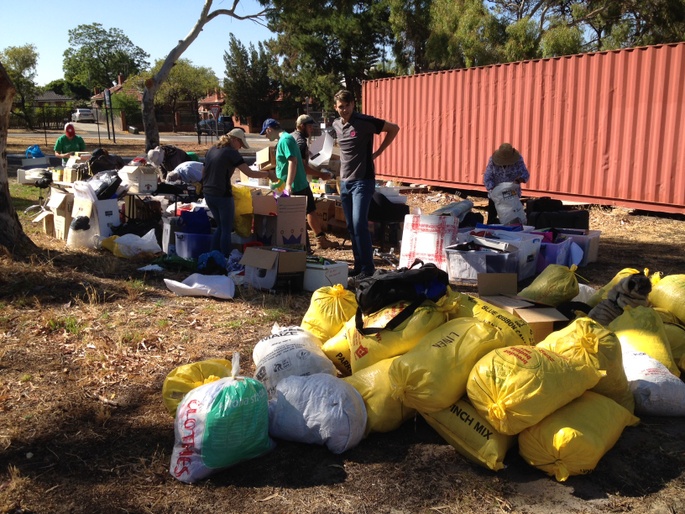 And lastly, we offer YOU 'the sleep of the just' that our Packing Crew all swear they enjoy in the knowledge that after 6 years of their efforts:
more than 14,000 school children are seated on chairs at desks with new exercise books and pencils
wheelchairs and walkers are providing mobility for the aged, ill and injured - like the 10 year old with MS who has never before been mobile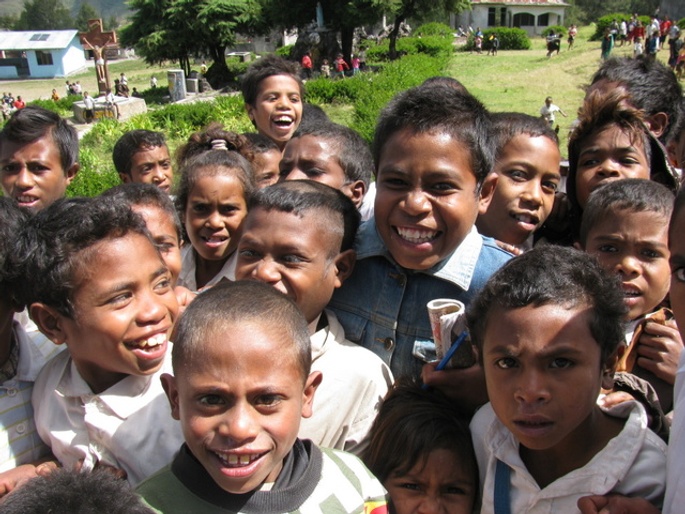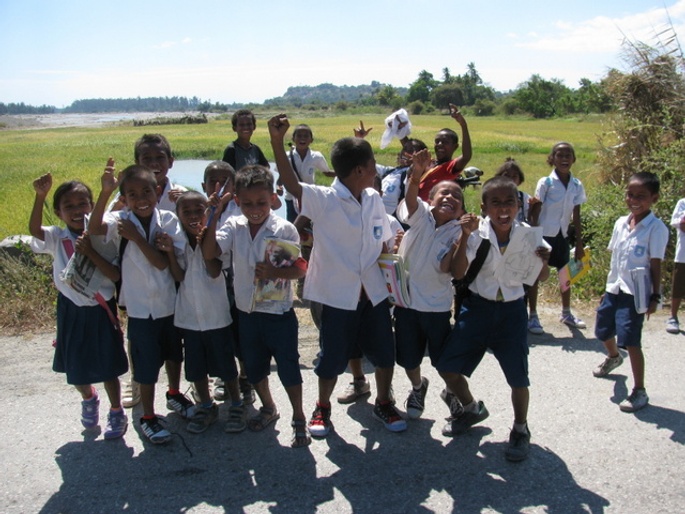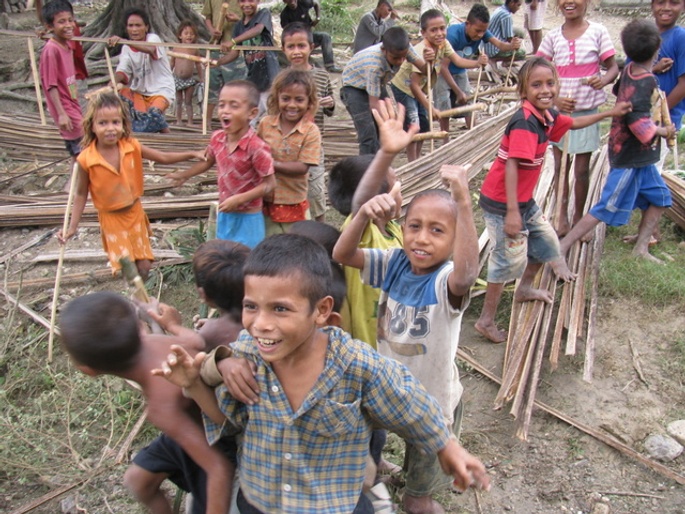 chairs and hospital beds furnish maternity clinic waiting/delivery rooms for 'mums and bubs'
bicycles are helping carers deliver 'meals on wheels' - and helping students easily get to schools 2 hours walk away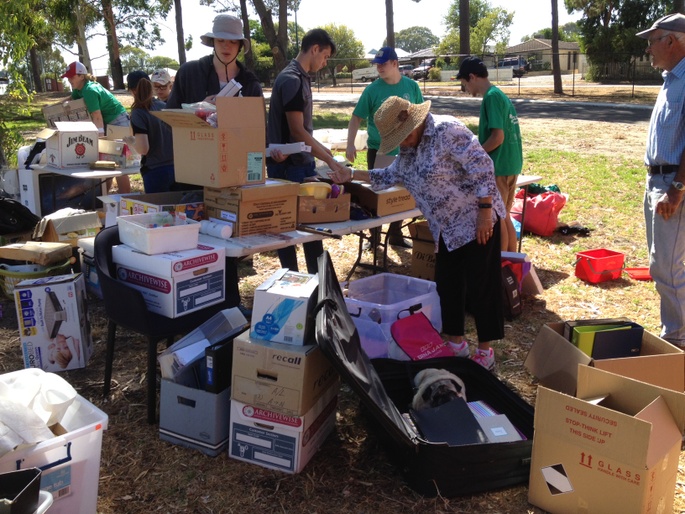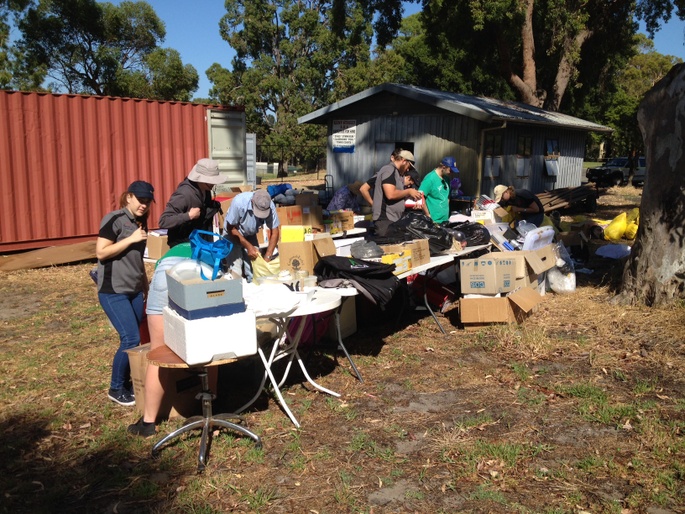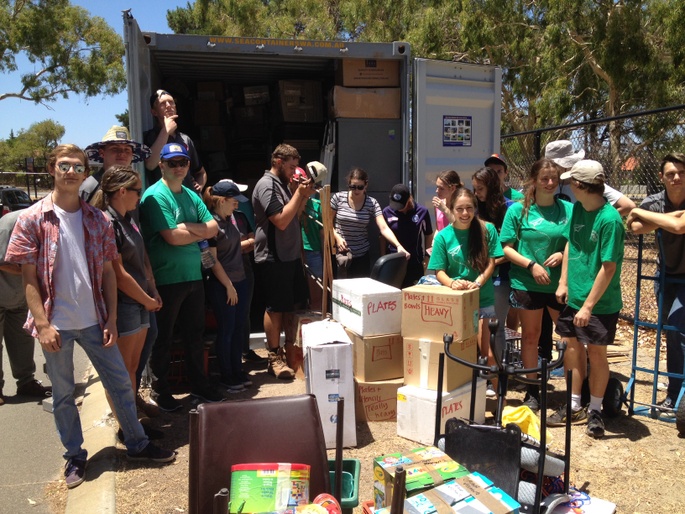 computers are linking rural Timorese communities to the world
sea containers are being repurposed into libraries and workshops
many more families and children are enjoying life basics - cutlery, crockery, cooking pots, bedding and school clothes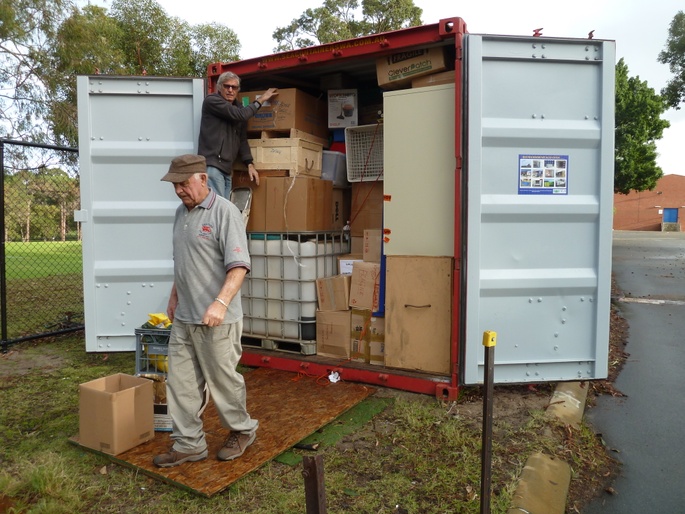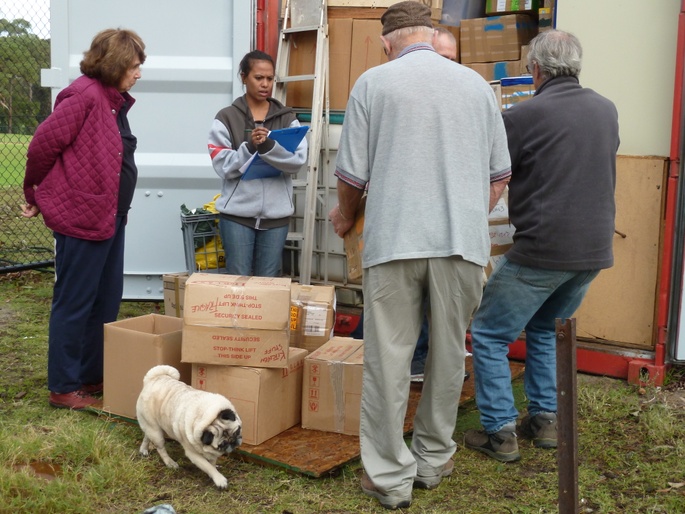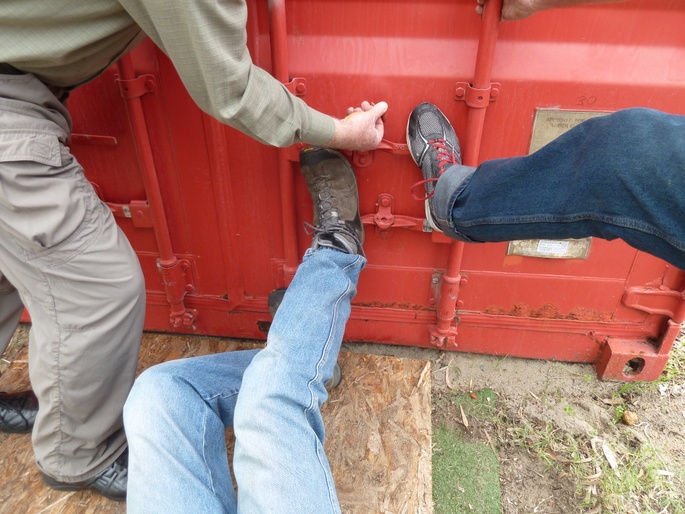 SO MANY THINGS - SO MUCH SPACE!
m3 Space for Timor TODAY
blog site: www.timorcontainers.com

Helping the people of Timor Leste one sea container at a time