Hello,
My name is Bessie and for my 21st birthday, I hope that you can help me raise money for an amazing organization, Corazon de los Apus!
Corazón de los Apus is a free after-school daycare program for underprivileged children living in Cusco, Peru. The project manager and founder, Coco, along with volunteers, help every day with homework, teaching English, and ensuring a safe and happy place for kids!
I had the opportunity to volunteer there in May and see what a great place it was. The kids have all the love and joy in the world and they deserve the best that life has to offer. Please consider donating!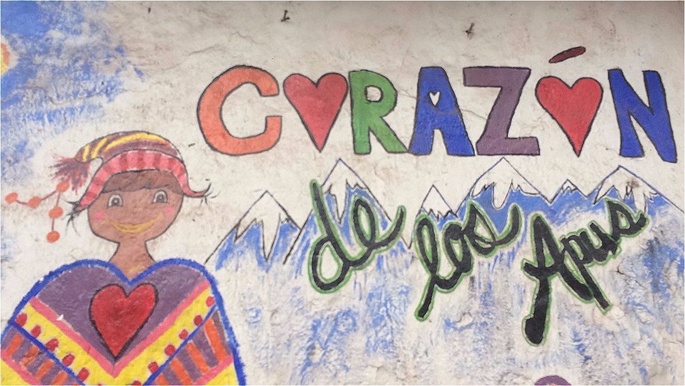 -outside mural
Here's the problem
Nestled in the city of San Jeronimo of Cuzco, are children living in extreme poverty. Girls & boys from the young ages of 5 and up suffer from malnutrition and don't get support from home to improve their basic needs in life and their education. Many kids may miss classes and opportunities because of financial restraints or simply because they live so far from the city.
I met two sisters who had to walk 2hrs by foot to our daycare. By the time they arrived, there was only 30mins left and that was barely enough time to finish helping them with homework.
The organization helps over 30 kids and counting everyday after-school. They don't have the basic necessities needed such as a functional washroom as well as clean sink to wash their hands and food. A fully functional with all the installment costs about 3500 soles ($1300~).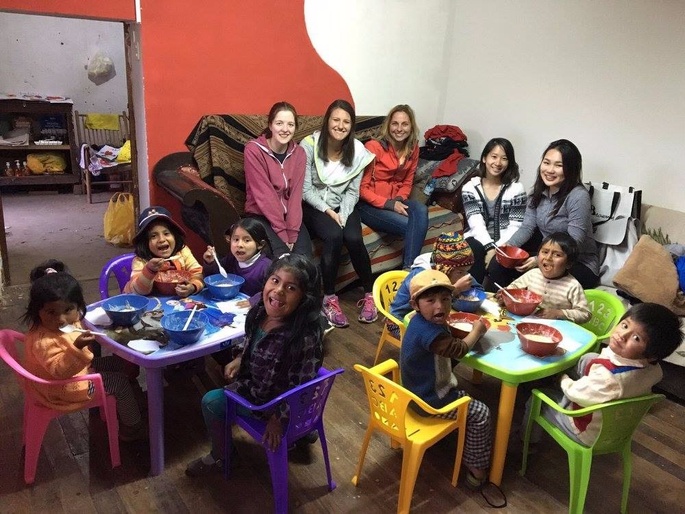 - snack time with the little ones!
Here's what we're doing about it
Corazon de los Apus is 100% run by people like you and me. They receive no financial aid from the government. We want to improve the standards of lives for these kids. We can achieve this by ensuring a clean and working place where the kids can call it their second home. We can ensure they do not suffer from malnutrition by providing daily healthy snacks and lunches.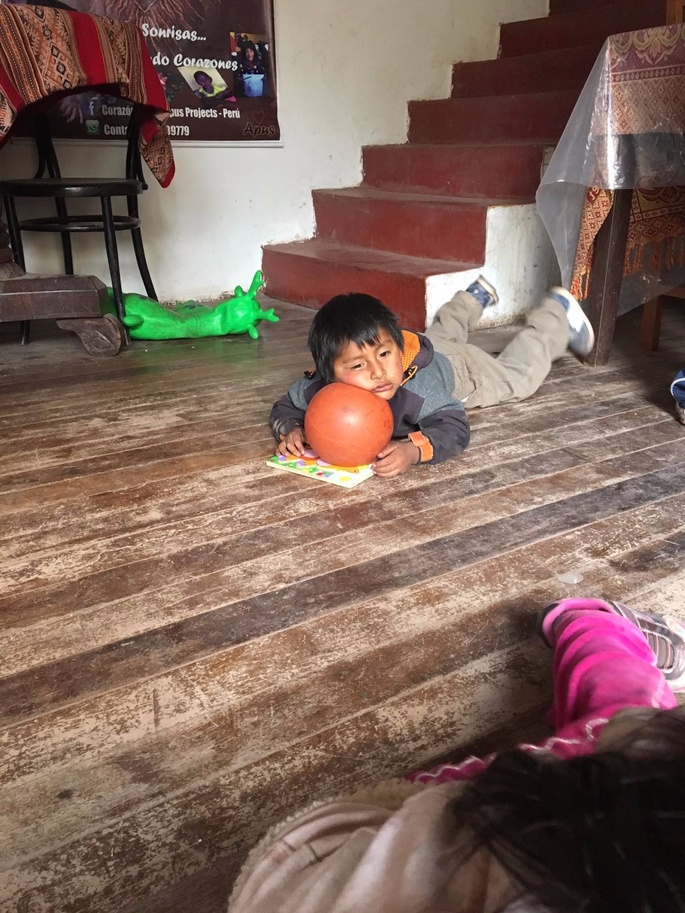 -silly Alvaro
You can join us
With just $20CAD, this will become 50 Peruvian soles. It will be used to feed 30 kids a healthy lunch meal. Or to purchase several soccer balls so that kids stay active. It can also be put into a fund for a much needed English classroom. Together, we can help lower some of the burden and costs needed.
Join us this Christmas season to give the gift that keeps on giving! Your donation is greatly appreciated and used towards the needs of all these kids. Muchas Gracias!
From,
Bessie & the kids at Corazon de los apus :)