We've smashed our target!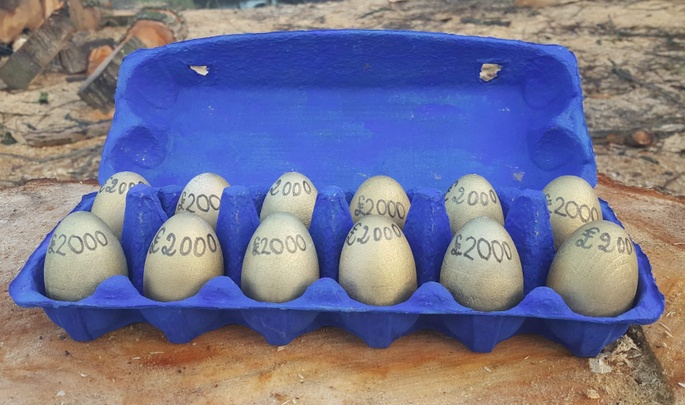 We'd like to thank everyone who has donated or spread the word, we couldn't do this without your support!
Following the success of our campaign, we would be grateful for any ongoing donations to support the set up of our new hen house.
We'll be leaving this page open for any future donations!
---
We've always kept chickens at MVUF...
Ever since our foundation - when we started with just a caravan and a handful of volunteers - chickens have been a feature at Meanwood Valley Urban Farm. Especially so after the construction of the old hen house, which was home to a large, productive brood.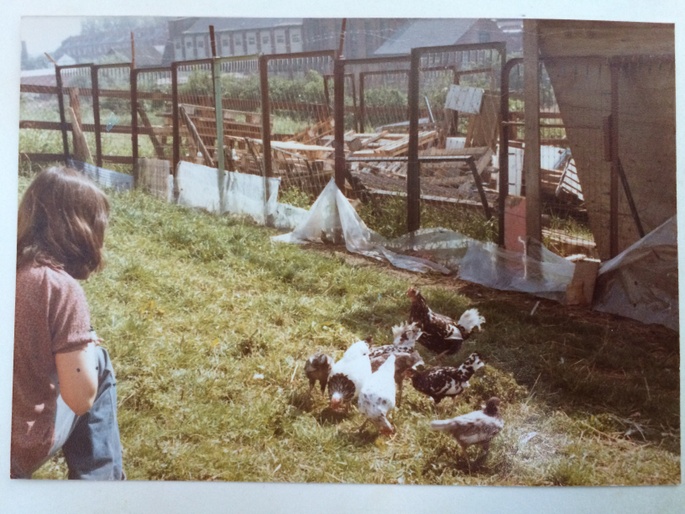 The hen house was a hub for the farm, enjoyed by visitors and the farm community alike. Generations of staff and volunteers have mucked out the hens, offered food, and shown school groups around.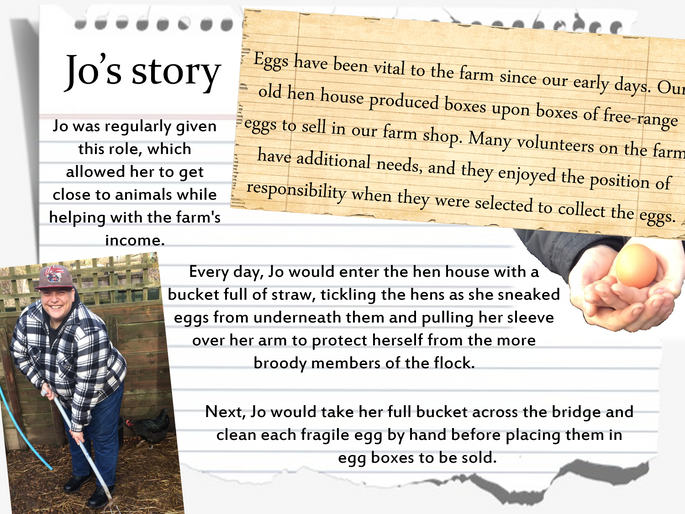 ---
...but now we're short of a hen house
Memories like Jo's are what made the hen house so special, but sadly those days are over.
The old hen house is falling down and we have just a few hens and a handful of eggs to collect each week. Our hens now have just a small yard to stretch their legs in, and the coop is barely secure enough to keep them safe from foxes.

Without a hen house, so many visitors, schools, and vulnerable young people are missing out on valuable experiences. These 'close hencounters' were vital to so many, but are now experienced by so few.
---
Luckily, we've hatched a plan
Our new hen house is going to be even better than before. A sustainable, efficient building, our hens will be kept in a well-insulated, airy environment with a natural ventilation system to tackle dust and smells. What's more, our eggs will truely be free-range as an automatic door means hens will be able to move freely into the henyard, yet can still be locked away at night to keep out foxes.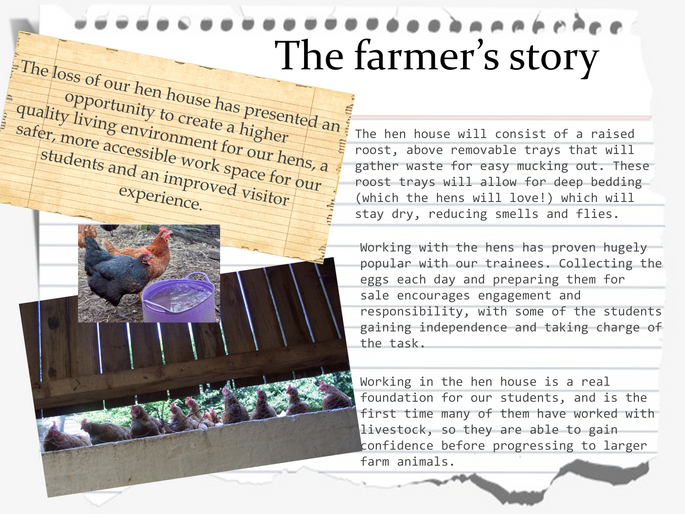 The public, too, will benefit from the state-of-the-art visitor hub, with educational displays, handwashing facilities, and an area to view the chickens while they are hard at work laying eggs.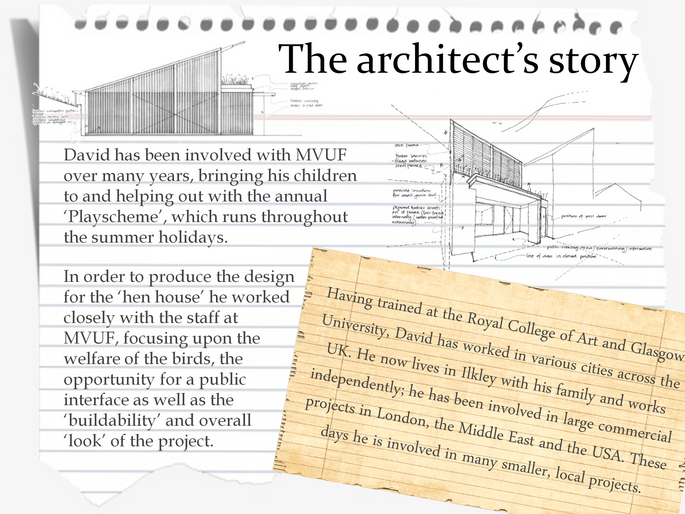 ---
We need your help
We have the plans and the permission, we just need the funds. We need to raise £24,000 through crowdfunding, but we hope to reach £27,000!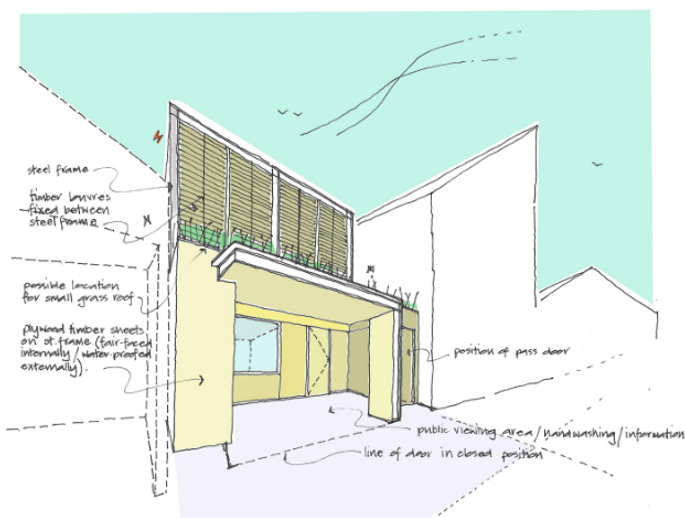 This is where you can help, as every kind donation will take us a step closer to rebuilding and creating more 'close hencounters'.
Some eggcellent perks are up for grabs
Have you ever wanted to feed a lamb, collect your own eggs, or have a go at being a farmer?
We've got lots of perks up for grabs, ranging from a box of eggs to farm experiences.
These include 'thank you gifts' - like free hot drinks, firewood logs, or farm membership - to a whole range of unique experiences. Just scroll through the list to donate!
---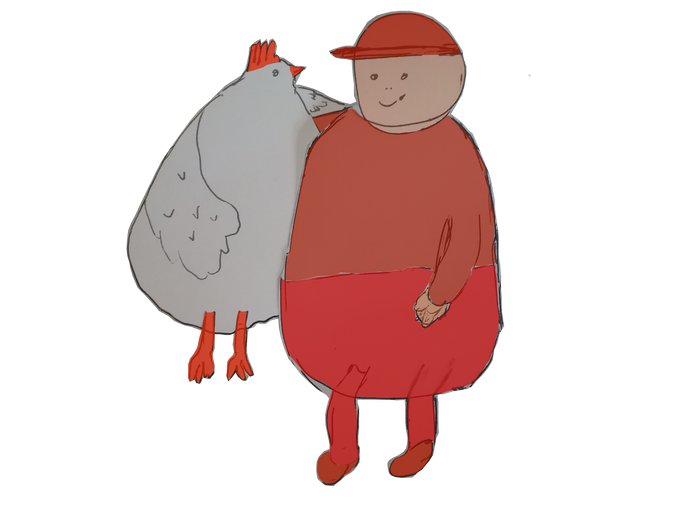 Thank you!