We're 30 years old!
The Crick Crack Club has been unleashing the rich metaphorical content of international folktales, fairytales, epics and myths on your imaginations for 30 years! In that time we've put on well over 2,000 shows. That's a lot of stories.
We reckon that our storytellers are the bee's knees and our audiences are the cat's pyjamas!
Help us do something momentous!
Sadly we don't run on fairydust alone. We're a charity. We don't receive core funding, and while our events often sell out, that ticket income will generally only cover a solo performer's fee and not very much else. It costs quite a lot to put on a successful show, and every venue takes their cut. We're determined to keep our ticket prices low, so that we keep our events accessible. And we're mostly run by volunteers - including our very own and very awesome founding director, Ben Haggarty.
We want to give something back and invest in the future...
Over the next 12 months we're working hard to raise a momentous £30,000 as our 30th Birthday present...and every time we cross a £5,000 mark, we'll commission a storyteller to make a new piece of work for public performance.
Long, short, funny, sad, whatever it is, it'll be something they really want to make – something you'll really want to see - and something that'll be brilliant! For a storyteller to put aside the time needed to make new work, they need to be paid - otherwise they don't eat and their rent doesn't get paid.
Whatever you can give, we can match it with grants and increase it with gift aid.
£30,000 worth of more stories!

Whether you can afford £3 or £30 or £300, we can match every penny with a grant, and every donation with Gift Aid allows us to claim another 25% from the government.
Everything we raise will be spent on storytellers making more work and performing more shows in more venues, for more people across the land. Jack, Baba Yaga, trolls, gods, goddesses, wild men, strange wives, bewildered kings, and Beelzebub himself are all going to have their work cut out for them!

Imagine wearing the cat's pyjamas AND a halo!

All you £30 donators will be fully furnished with glowing halos, a very warm feeling inside and our eternal appreciation. Naturally we'll also add your name to a roll of honour on our website.
Anyone donating £300 will have their name emblazoned (ok...printed) on the publicity for the shows we commission as a result of your donation and a free ticket to its premiere.

Anyone awesome enough to donate £3,000 will get all of the above, plus a free ticket to every show we programme for the next 30 years!
You can also perpetuate the fine tradition of remaining anonymous if you so wish!
We're also having a party!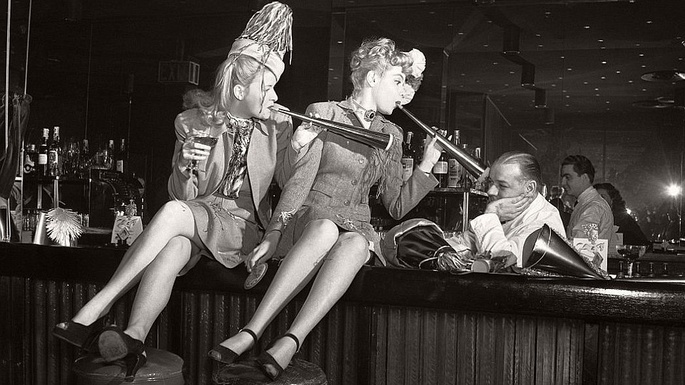 The Crick Crack Club All Star Birthday Bash is at Rich Mix on the 29th of November - featuring Hugh Lupton, Daniel Morden, Jan Blake, Clare Murphy, TUUP, Sally Pomme Clayton, Nick Hennessey, Tim Ralphs and others! Tickets are ON SALE NOW!

What a 30 years it has been!
We co-founded the magnificent Beyond the Border storytelling festival with David Ambrose; we curated the British museum's 250th birthday party; we created a 5 storey fairytale festival in London's Bargehouse (twice!); we marched semi-naked wild women through the Wellcome Collection; we introduced storytelling to dozens of venues throughout England; we put an enormous yurt filled with stories on the South Bank, and we fully intend to keep up such shenanigans for another 30 years!
We started in a pub theatre in Ladbroke Grove way back in 1987, moved to various other pub venues in Camden, Islington and Shoreditch then ran a whopping 15 day festival at the South Bank Centre followed by a 10 year residency there.
Since then we've worked with the Barbican (for 10 years!), Cheltenham Literature Festival, Shakespeare's Globe, Northern Stage, the British Library, the Wellcome Trust, the British Museum, the Unicorn Theatre (for 6 years!), York Theatre Royal, Stephen Joseph Theatre, Warwick Arts Centre, LitFest Lancaster, Aberystwyth Arts Centre, Hay Literature Festival, the Tobacco Factory, St George's, the Soho Theatre (for 8 years!), Rich Mix (for 7 years!), Art House, Cranborne Earthouse….and many, many, many more besides.
You must be a super-fan!
If you've got this far down the page then you must be a hardcore super fan. We love you! So much so, that we made a special extended version of our fund-raising film for you....watch to the end for some special archive pics.
And remember, the answer to CRICK? is always CRACK!