100 Hole Hike for Clean Water at Canterbury
If you know us, there isn't much we enjoy more than playing golf. And when we learned about the challenges that people face all over the world just to access clean water, we wanted to help.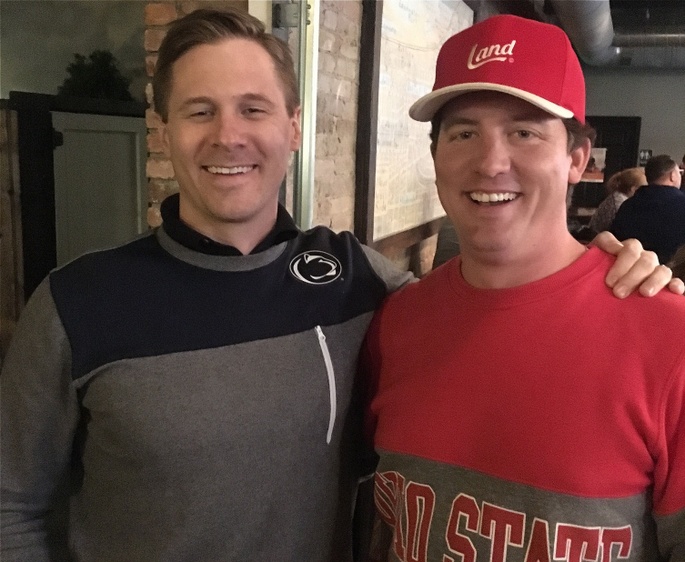 Awareness of the Struggle for Water
Globally, more than 800 million people live without access to clean water. Beyond this, more than 2 billion people live without improved sanitation. Both situations have dire consequences. A lack of clean water:
Reduces the chance for education and other life enhancements
Causes life-threatening illness, especially for children
100 Holes of Golf in a Single Day.
So, we plan plan to play 100 holes of golf in a single day - September 24.
In solidarity with millions who walk dozens of miles both ways, every day to find unclean water, we are raising awareness and money (our own money included) to bring clean water to people in need.
Our goal is to raise $10,000 to help transform the lives of children and families living on the islands of Zanzibar and Pemba in Tanzania. More than 5,000 people in the arid region where our water project will be located will be served by this project. Funds will support:
- The cost of the drilling operations (rig and crew support)

- Construction of tank and pump house

- Solar energy
With your tax-deductible donation, we ask to you donate any amount that works for you (perhaps tied to our projected number of holes - 108!) as follows:
$5/hole - $540
$2.50/hole - $270
$1/hole - $108
$0.50/hole - $54
Or any donation amount
Your funds will be so gratefully accepted and efficiently used so we thank you for your support!
P.S. While our campaign is set up to accept direct donations, if you'd like to hold your contribution until we make good on our effort or prefer to make your donation "offline" by sending a check directly to WorldServe, please contact Danny at: 216-926-2838 or Michael at: 216-849-7246
About World Serve International
WorldServe International, a US 501c3, will receive all donations, which are tax-deductible. For nearly two decades, WorldServe has attacked the water crisis through water project collaborations with faith-based, government, educational, and other organizations. WorldServe's model is focused on the "long haul" and working with village leaders – including women. With water as the foundation, community potential rapidly accelerates. WorldServe believes: Water Changes Everything. To learn more about World Serve International visit: www.worldserveintl.org