Club Rafiki is an incredible local organisation working to empower young people in one of the poorest districts in Rwanda's capital, Kigali. For girls growing up in that community, HIV prevalence, limited knowledge of safe sex and teen pregnancy are real risks – risks that can have a devastating effect on their lives.
Club Rafiki uses dance and music as powerful tools to connect with young people. indigo foundation supports their hip hop dance school and, through this school, connects young people with the Club's sexual and reproductive health programs and English language workshops.
These programs have been very successful and now Club Rafiki wants to ramp up its work to reach and motivate girls and young women.
Club Rafiki will provide opportunities for girls and young women to grow as individuals, to make informed choices about their sexual and reproductive health and to be able to contribute to the communities in which they live. They have come up with some fantastic initiatives to do just that.
Can you help us raise $8,000 to get these initiatives off the ground?
Establish 'Girls' Space' – a weekly special time for girls focussing on sexual and reproductive health education and discussing gender issues
Run a mentoring program, 'You Are Able' – linking girls with successful Rwandan girls and women to expand their horizons in education, work and life
Design and publish a series of posters 'Painting our Future' – promoting gender equality and sexual and reproductive health
Establish 'Girls First' – a new program supporting girls to develop their IT and social media skills
Organise 'Our Girls, Our Future' school holiday dance camps for girls and boys – with a focus on fun for all and on mutual respect between girls and boys, appropriate behaviours and sexual and reproductive health
$8,000 will mean that Club Rafiki can kick-start these programs and run them over the next two years – can you make a donation today to help us reach this target?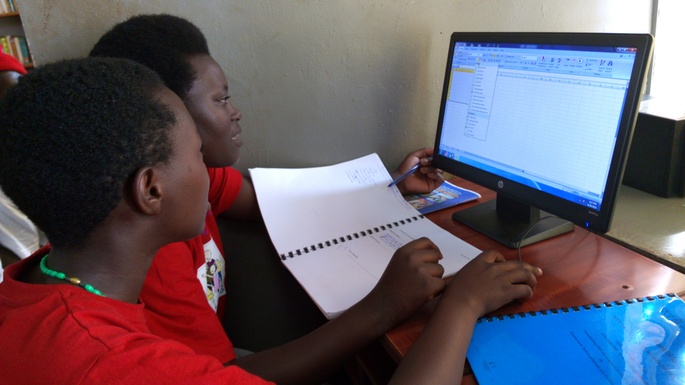 indigo foundation and Club Rafiki – a partnership built on respect and results.
indigo foundation (www.indigofoundation.org) is an innovative development organisation based in Australia. We have supported Club Rafiki since 2012 – to establish Kigali's first hip hop dance club (which now welcomes 200 youngsters a week) and, more recently, to support a sexual health clinic that runs education programs, free pregnancy and HIV testing and counselling. Over the past six years, Club Rafiki has shown itself to be a creative grassroots organisation, deeply rooted in the local community and capable of producing impressive outcomes.
Rwanda is amongst the world's least developed countries. Rwanda and its people suffered unimaginably in the 1994 Genocide but is now making remarkable progress. Rwanda wants to ensure that all its people have the opportunity to enjoy fulfilling lives.
Club Rafiki's priorities to empower women and girls align with those of the Rwandan government.
Please help us to enrich the lives of young girls and women.
Donations are tax deductible for Australian taxpayers.