Last month, Iberian wildfires killed at least 49 people in Northern Portugal and Northwestern Spain. It is believed that most of the fires were caused by arsonists, which was made worse by ex-hurricane Ophelia, fanning the wildfires. Thousands of hectares of land have been affected, and hundreds of homesteads razed to the ground.

Among these is the home of Claire, mum to Zephyr, Trevie and baby Tiago.
After moving there just three years ago, they built a roundhouse and restored a small xisto house. These multifunctional dwellings not only acted as kitchen and bathroom, but acted as rental income during the summer. They also lost the small community school on the site. Building materials, tools, the solar and water systems... all gone, burnt and destroyed.

Even more heartbreaking, though, is the loss of their live in truck - which contained irreplaceable photos of the children, and their precious toys.
So...
...this is where you come in.
I am trying to raise enough money to help rebuild these people's lives.
£8000 will rebuild the houses and school, the solar and water systems.
£3000 will replace the live in truck, and all the tools.

£500 will help Claire buy essential clothes, toys, books and equipment for the children.
If we can raise more than that, anything left over will help Claire and her family survive over the winter, as her rental income has been wiped out and there is no earning potential out there at the moment.

In the coming months there will be capacity for people to visit and help with the rebuild, but at the moment we just need to raise enough money for Claire to make a start in rebuilding their lives.
Thank you for reading.
Tammi - on behalf of Claire, Zephyr, Treve and Tiego
xxxxx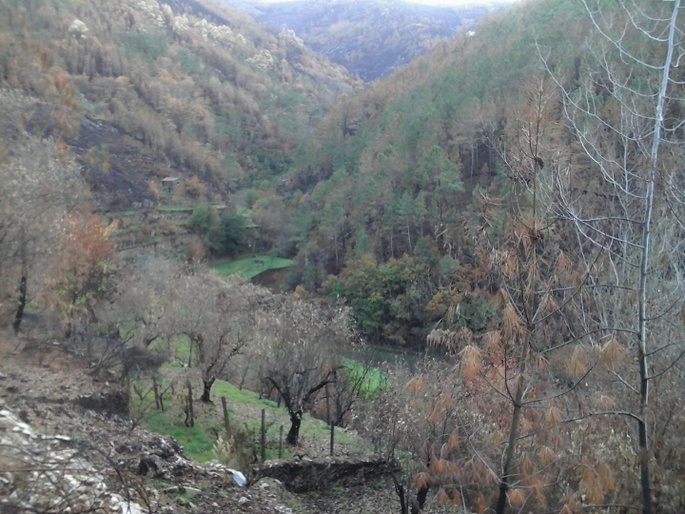 Look - the valley is starting to green up! (Nov 30th 2017)
Spot the chainsaw...!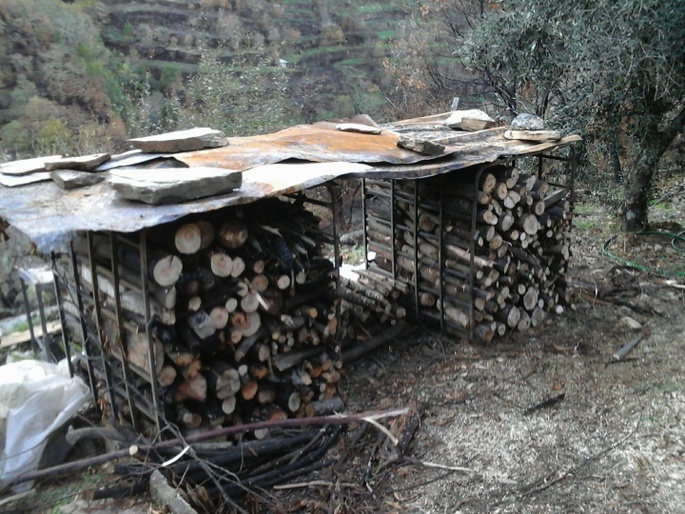 Creating a new woodstore from the IBC water container cages.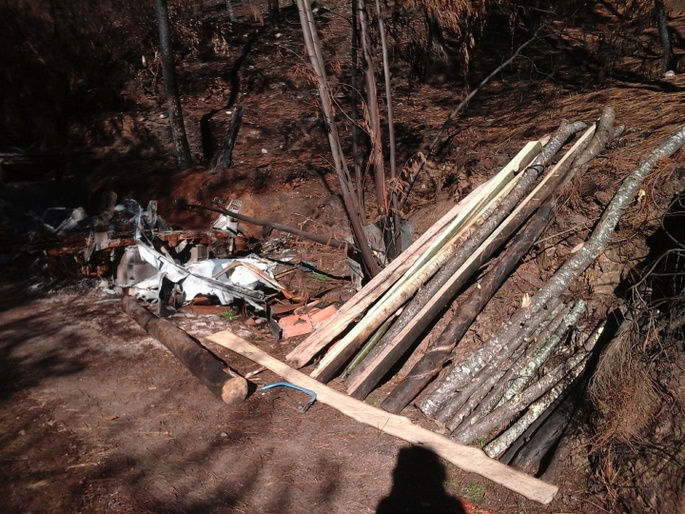 New roofing timbers - we will not be defeated!